Partners
Prince Albert National Park
By collaborating with partners to achieve mutually beneficial goals, Prince Albert National Park is better able to carry out its responsibilities to protect and present this essential part of Canada's natural and cultural heritage. Together with our partners, we ensure Prince Albert National Park's amazing landscapes wildlife and history will inspire and engage Canadians for generations to come.
---
Waskesiu Community Council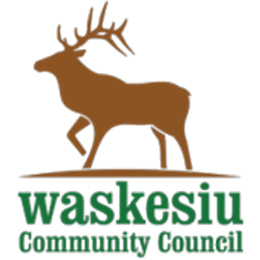 Waskesiu Community Council is a democratically elected group of community members who act as the community's voice, and communicates with the Parks Canada Agency on behalf of Waskesiu residents, lessees and licensees. Working with the entire community the council has developed a mid-to-long term community vision and action plan. The Waskesiu 2020 and beyond action plan advises Parks Canada on the types of services desired by the community and provides guidance on townsite management to the year 2020 and beyond. The Waskesiu 2020 and beyond plan is an instrumental part of the official Parks Canada Waskesiu Community Plan.
The Waskesiu Community Council and Parks Canada meet regularly and work together to maintain Waskesiu as a national park community for visitors and residents.
Learn more about the Waskesiu Community Council.
---
Waskesiu Foundation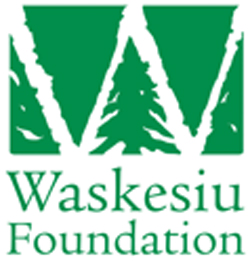 Waskesiu Foundation Inc. is a registered charitable organization committed to supporting recreational, social, cultural and environmental activities that enhance the Waskesiu experience.
Since its establishment in 1999 the Waskesiu Foundation Inc. has raised and invested over $2M in the community of Waskesiu and surrounding area. Thanks to the generosity of donors and community partners, you can see (and enjoy) the results throughout the Waskesiu townsite, and beyond. The Waskesiu Foundation Inc. places high value on donor care and recognition, responsible stewardship, diversity within the community and collaboration. These values along with the long list of successful projects completed by the Foundation make this organization a well-respected community partner.
Learn more about the Waskesiu Foundation Inc.
---
Friends of Prince Albert National Park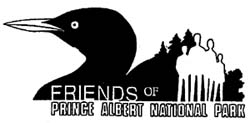 Friends of Prince Albert National Park is a non-profit organization dedicated to enhancing public awareness, appreciation, and enjoyment of the cultural and natural heritage of Prince Albert National Park in order to preserve and protect such heritage for future generations. Friends of the Park exhibits and cultural programming enhance the visitor experience and foster appreciation for park heritage. The native plant garden, Grey Owl's "Beaver Lodge" display and Indigenous cultural programming are a few examples of how the Friends share the story of the land now called Prince Albert National park.
The Friends of Prince Albert National Park also run a bookstore in the town site of Waskesiu. All proceeds from the book store support programming, events and projects within the Prince Albert National Park community.
Follow the Friends of Prince Albert National Park on Facebook at www.facebook.com/FriendsPANP