Calendar of events
Point Pelee National Park
Sciensational Ssssnakes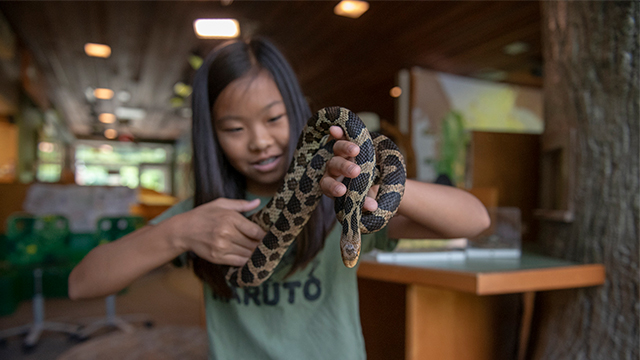 Location(s):
Point Pelee National Park
Cost:
Included in admission
Wheelchair Accessible
Are you curious about the secret lives of reptiles? Interested in where they live or what they eat? Point Pelee National Park is pleased to welcome Sciensational Sssnakes!! which provides hands-on education about reptiles and amphibians to audiences of all ages. Their presentation will include information about the animals, their ecology and conservation issues as well as a session in which participants are able to interact, touch and hold the animals. The team will be on hand with a variety of reptiles, some of which can be found in Point Pelee National Park.
Time: August 5, 6 and 7, 2023 from 11 a.m. to 4 p.m.
Location: Visitor Centre