Gambler First Nation – Ataagewininiing
Riding Mountain National Park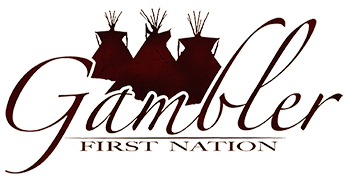 Gambler First Nation is in Treaty 4 territory, located southwest of Riding Mountain National Park. We work with their representatives at the Riding Mountain Forum. Gambler First Nation is also a member of the Coalition of First Nations with Interest in RMNP.
http://www.gamblerfirstnation.ca/
Related links:
Aboriginal and Treaty Rights Information System (ATRIS) is a Web-based information system intended to map out the location of Aboriginal communities and display information pertaining to their potential or established Aboriginal or treaty rights.
Aboriginal Connectivity Profiles of Manitoba