Plan your visit
Kootenay National Park
The historic Highway 93 South runs through the centre of Kootenay National Park in British Columbia. It is the only major route through the park. Kootenay is accessible from the east via Highway 1 (the Trans-Canada Highway) from Banff, AB (40 km) or Calgary, AB (167 km), or access via Highway 95 at Radium Hot Springs, BC. Full amenities are available in the village of Radium Hot Springs, just outside the park's west entrance. Plan in advance as cell service is not available in the park.
Location
Visitor Centre
7556 Main Street East
Radium Hot Springs BC V0A 1M0
Emergency phone: Kootenay Crossing, 
43 km north of Radium Hot Springs. 
Phone
1-250-347-9505
Directions
By car
Highway 93 South (also called the Banff-Windermere Highway) runs 94 km through the centre of the park. It is the only major route and can be accessed from Banff National Park to the east and Radium Hot Springs to the west. Vehicle rentals are available in Invermere, B.C. as well as in Banff and Lake Louise, Alberta.
By air
Calgary and Vancouver are the closest airports serviced by major national and international carriers. Connections may be made to Cranbrook, 145 km south of Radium Hot Springs, B.C. Airport shuttles from Calgary, Alberta are available to Lake Louise and Banff near the park's east entrance.
Services and amenities

Accommodation

Bus parking

Camping

Dogs on leash

Gift shop

Information

Lookout

Picnic area

Picnic shelter

Playground

Restrooms

Accessible services

Swimming pool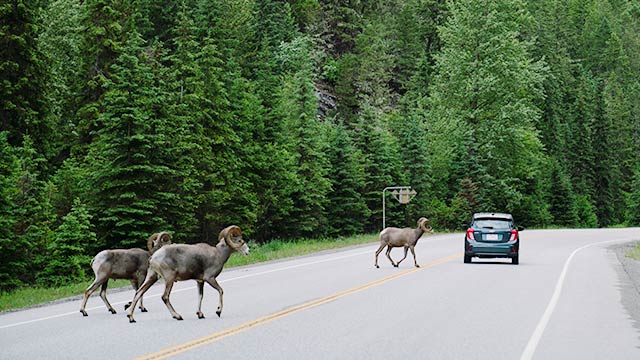 Natural hazards are a part of the national park experience. Reduce the impact of an unfortunate circumstance by being well informed and prepared.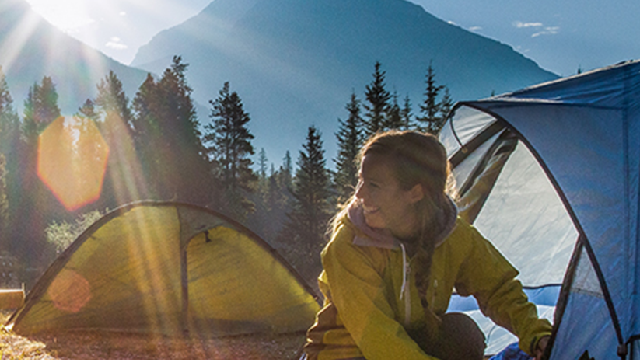 Whether you're going frontcountry or backcountry camping, planning ahead is essential. A valid park pass and camping permit are required.
Download the comprehensive visitor guide as a PDF to explore what the park has to offer.