Black Oystercatcher surveys
Gulf Islands National Park Reserve
Stressors | Monitoring | Findings
Overview
The Black Oystercatcher (Haematopus bachmani) is a large, long-lived shorebird with a global population of 10,000 individuals occurring at low densities along the Pacific coast from the Aleutian Islands to Baja California. They feed on intertidal macroinvertebrates like limpets and mussels. A few years ago, Parks Canada began surveying Black Oystercatchers in three coastal parks including Gulf Islands National Park Reserve. Currently, Parks Canada continues to monitor these birds, using standard protocols that can be assessed on a local, regional and global scale.
---
Stressors
Oystercatcher populations are vulnerable to natural and human disturbances because they are confined to a narrow band of shoreline habitat. Major threats include predation of eggs and young by native and introduced predators; coastal infrastructure development; human disturbance (e.g., induced nest abandonment, nest trampling); vessel wakes, especially when they coincide with high tides; and larger scale effects like oil spill contamination and global climate change.
---
How we study Black Oystercatchers
The black oystercatcher is an important indicator of rocky intertidal community health and is part of the Parks Canada Ecological Integrity Monitoring Program. This is one of the important ways that we are committed to maintaining the health of our protected areas.
Leg banding and radio tracking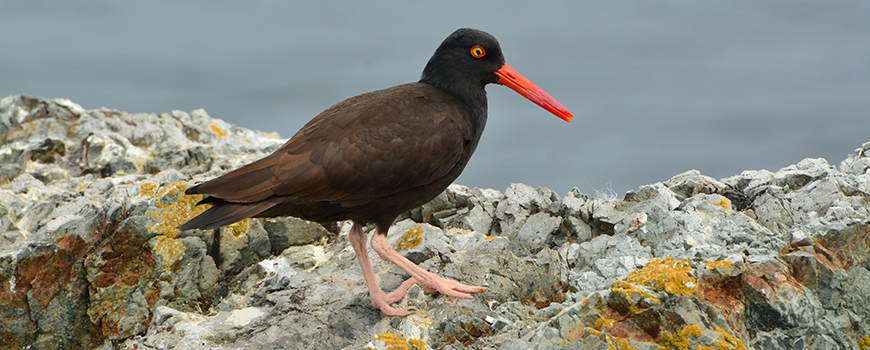 In 2007, we expanded our research expanded in 2007 to look at movement between populations and between winter and summer habitats. Some birds in each area have received coloured leg bands, helping us to detect seasonal movements, nesting site fidelity and inter-population dispersal.
In addition to leg bands, satellite and radio tracking devices are being used on birds in Pacific Rim National Park and Alaska for collection of more detailed movement data.
---
Banding guide

| Region | Band colour |
| --- | --- |
| Gwaii Haanas and Haida Gwaii | Orange or Dark Blue (left leg) |
| Pacific Rim and Clayquot Sound | White/Black Letters (right leg) |
| Gulf Islands | Orange/Black Letters (right leg) |
| Southern Mainland Coast | Yellow/black letters (right leg) |
| Oregon/Washington | Red (White letters) |
The Black Oystercatcher Conservation Action Plan
Parks Canada is guided by The Black Oystercatcher Conservation Action Plan which guides our efforts toward better understanding of adult and fledgling survival, regional population size and trends, seasonal movements of individuals and inter-population mixing.
Findings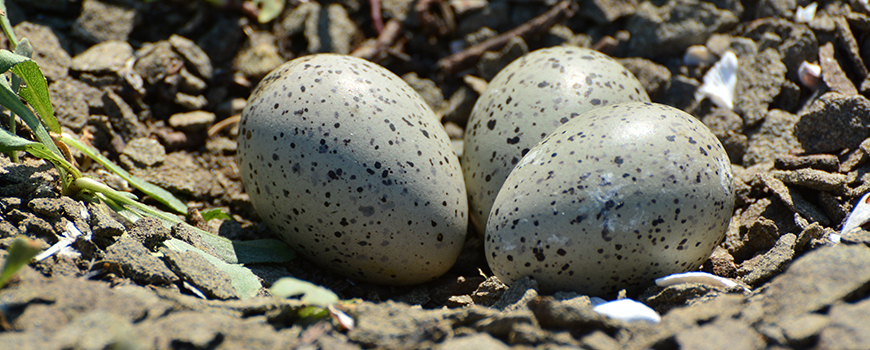 Since 2005, we have seen an increase in the numbers of nesting pairs of black oystercatchers. Since 2009, the number has been more or less stable. This is great news because the availability of suitable nest habitat is likely a limiting factor for the species. It highlights the significance and sensitivity of these nest sites. For that reason, protection of islets used for nesting is critically important to oystercatcher conservation and underscores the importance of park conservation actions.