Bulletins
Banff National Park
Restricted Activity: Fishing Restrictions Owen Creek
Issued:
April 15, 2022
Ends:
April 14, 2027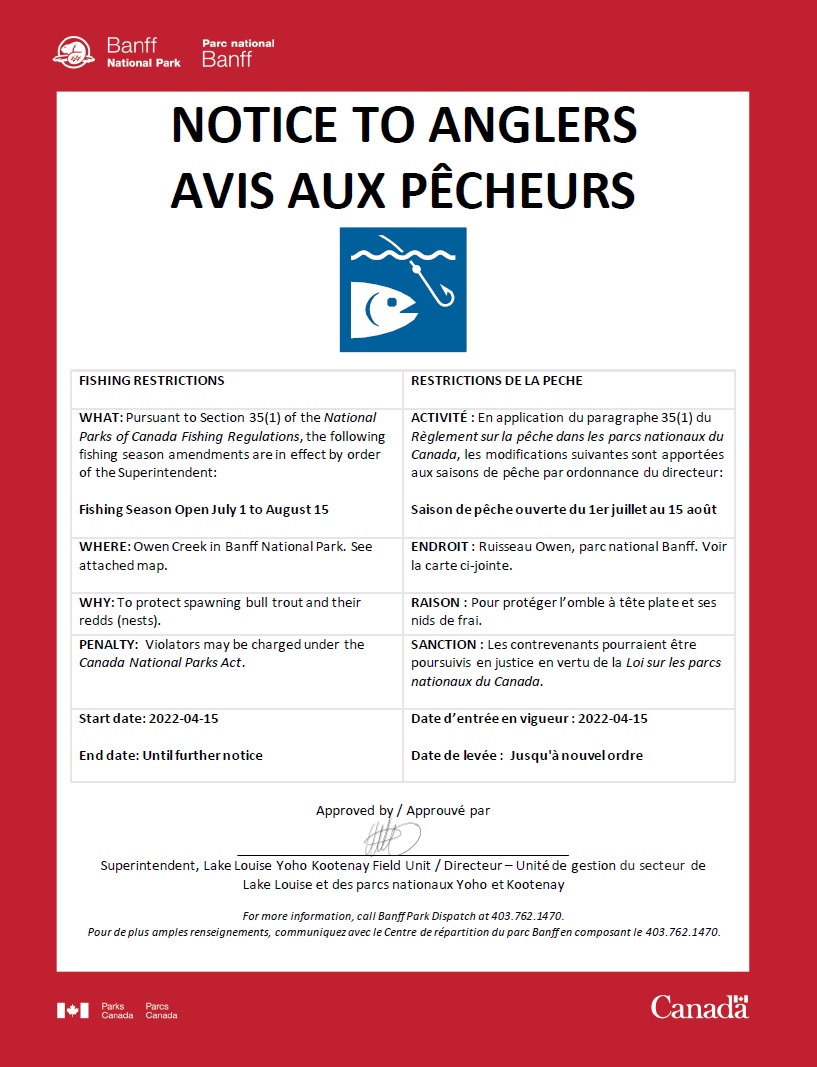 WHAT: Pursuant to Section 35(1) of the National Parks of Canada Fishing Regulations, the following fishing season amendments are in effect by order of the Superintendent:
Fishing Season Open July 1 to August 15
WHERE: Owen Creek in Banff National Park. See attached map.
WHY: To protect spawning bull trout and their redds (nests).
PENALTY: Violators may be charged under the Canada National Parks Act.
Start date: 2022-04-15
End date: Until further notice