Bulletins
Banff National Park
AREA CLOSURE - Protection Mountain Fire Guard
Issued:
December 08, 2022
Ends:
March 13, 2023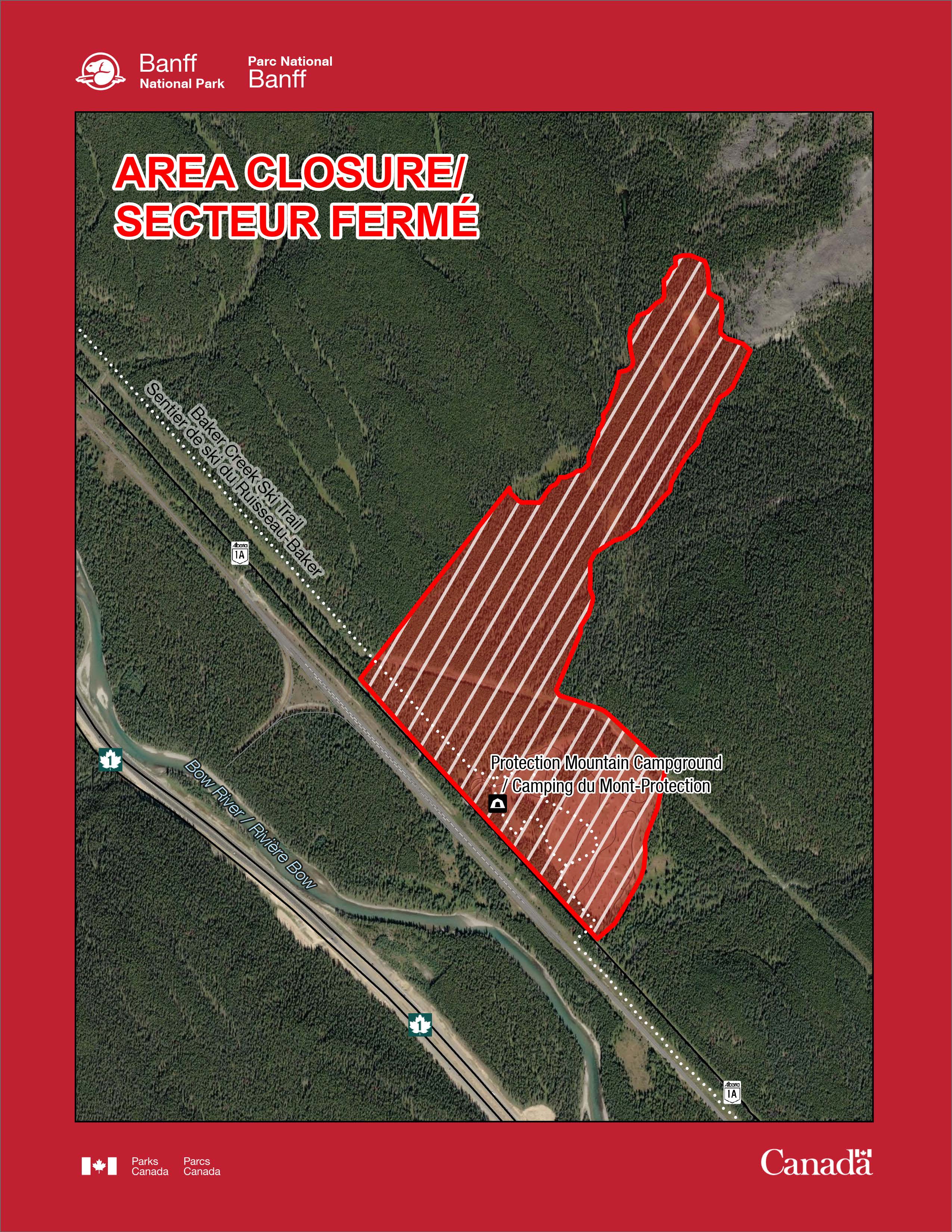 PROTECTION MOUNTAIN FIRE GUARD
AREA UNSAFE
WHAT: Pursuant to Section 36(1) of the National Parks General Regulations, of the Canada National Parks Act, the following areas are closed to all travel, by order of the Superintendent:
Protection Mountain Campground and the forested slope directly adjacent to the NW of the campground. The closure extends from the Bow Valley Parkway to mid slope of Protection Mountain and includes the entire Protection Mountain Campground including the immediate surrounding area. Please refer to the closure map for a graphic description of the area.
WHY: To ensure public safety during Wildfire Risk Reduction activities. Equipment and crews are operating in the area creating safety hazards including tree felling, increased traffic, and smoke.
PENALTY: Violators may be charged under the Canada National Parks Act: maximum penalty $25 000.
Start date: 2022-12-08
End date: Until further notice