Partners
Battle of the Châteauguay National Historic Site
By working in collaboration with respected organisations that share our values, Parks Canada is able to better deliver its promise to Canadians by continuing to be a world leader in the protection and presentation of Canada's natural and cultural heritage. We believe in sharing leadership and working with our partners to offer unique, inspiring opportunities for Canadians to discover our treasured places and to achieve extraordinary results.
We are proud to be formally collaborating with the following partner:
Municipality of Très-Saint-Sacrement
The Municipality of Très-Saint-Sacrement was constituted on April 2nd, 1885. With agricultural land that is among the most beautiful in Quebec, its territory is characterized by the predominance of a well-preserved agricultural landscape and undulating roads. Today, it is distinguished by a quality service offer to all its citizens and by the development of the attributes that are present in the municipality. Activities are organized jointly with the Battle of the Châteauguay National Historic Site, including Canada Day celebration on July 1st.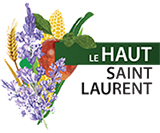 Municipalité Régionale de Comté du Haut Saint-Laurent
The Haut-Saint-Laurent, a magnificent rural region less than an hour's drive from Montreal, represents the southernmost portion of the province of Quebec; east of the Ontario border and north of the American border. The region has a very interesting agrotourism appeal with its many orchards and blueberry fields, sugar shacks, vineyards and independent producers (delicatessens, bakeries and microbreweries).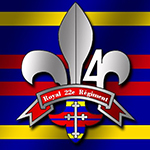 4th Battalion, Royal 22e Régiment
The 4th Battalion, Royal 22e Régiment (Châteauguay) is a Primary Reserve infantry unit of the Canadian Forces. Affiliated with the famous Royal 22e Régiment Valcartier, the 4th Battalion is under the command of the 34 Canadian Brigade Group.
---
Collaborators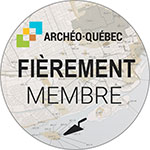 Archeo-Québec
The Battle of the Châteauguay National Historic Site is proud to be part of the Archeo-Québec network.