A hero for his time: Lieutenant Colonel Charles-Michel de Salaberry
Battle of the Châteauguay National Historic Site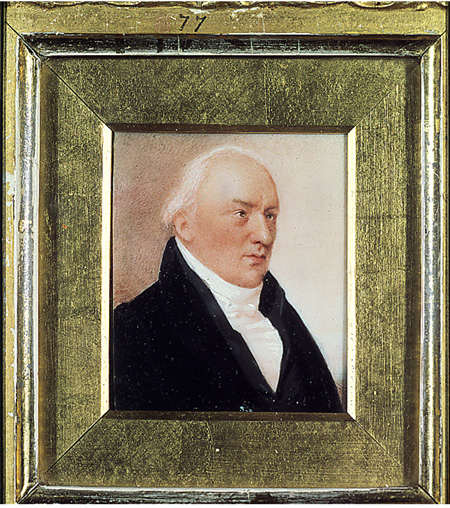 Born in Beauport (Quebec) on November 19, 1778, Charles-Michel d'Irumberry de Salaberry was the eldest son of Louis-Antoine de Salaberry, seigneur (lord) of Beauport and Françoise-Catherine Hertel. Descended from the French Canadian nobility, he became seigneur of the fief of Chambly (Quebec), where he died on February 27, 1829.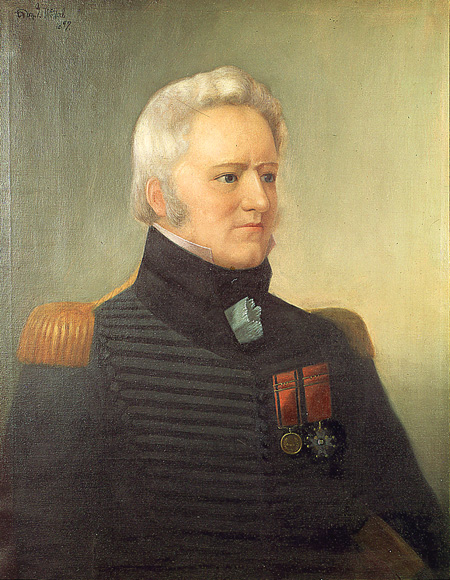 © Museum of Château Ramezay, Montréal / Don. G. Mc Nab / 1998.924, 1897
At the age of 14, de Salaberry enrolled as a volunteer in the British infantry. Under the protection of the Duke of Kent, he first served garrison duty in Québec and then was transferred to the Antilles in 1794. After seeing combat in the Antilles, Sicily and Ireland, he returned to Canada in August 1810, following an absence of 16 years. He was promoted to the rank of major in 1811. Governor Prevost, who was then confronted with an impending conflict in Canada, recognized the talents and influence of Charles-Michel de Salaberry. Prevost asked de Salaberry to raise a unit of light infantry from among his primarily French Canadian compatriots. This outfit was to be known as the Canadian Voltigeurs.
Lieutenant Colonel Charles-Michel de Salaberry had acquired a reputation for his strict and unbending ways, particularly with respect to military discipline. As a society man, he was also known for his refinement and courteousness. Through his role in the victory at the battle of the Châteauguay, de Salaberry became a celebrated and indeed legendary historical figure. He has even been compared to Leonidas, the king of Sparta who, with 300 hoplites, succeeded in turning back the army of Xerxes at the pass of Thermopylae (circa 480 B.C.).