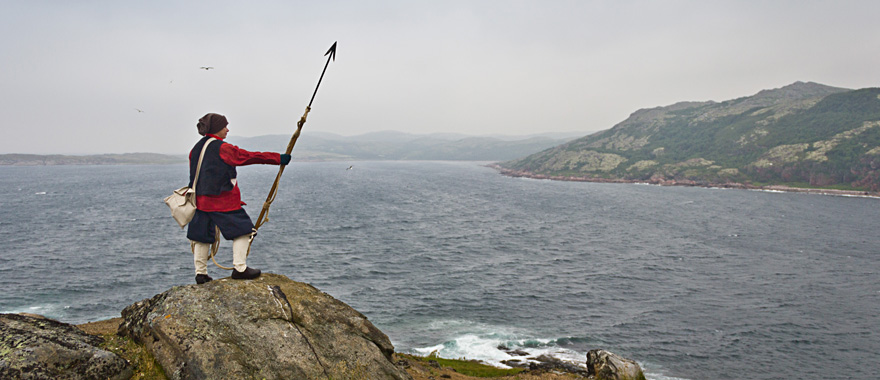 A Picnic with a View
Red Bay National Historic Site
"Take-out" takes on a whole new meaning!
Everything tastes better when you eat it outside.
With stunning views of Red Bay Basque Whaling Station – a picnic doesn't get much better than this! Choose your spot from our "insider's list" and enjoy a picnic with a view.

It's as easy as 1, 2, 3!

Grab your blanket, some binoculars and your camera … and don't forget your reusable fork, knife and spoon! Pack a lunch or place an order at a local restaurant. Choose your spot from our "insider's list" of the best picnic locations at Red Bay National Historic Site, and bon appétit!
Picnic With a View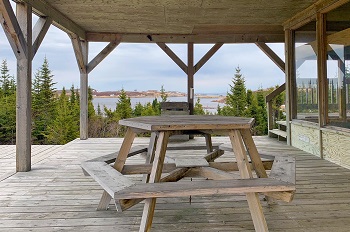 Entrance to the community of Red Bay
Start off your visit to Red Bay right! Enjoy a picnic under this roofed rest area and feast your eyes upon picturesque views of the town of Red Bay and Saddle Island.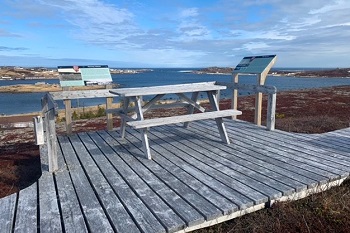 Tracy Hill and Boney Shores Hiking Trails
There's nothing like a hike to make you hungry! Fuel up before tackling Tracey Hill and it's 689 steps, or stop to take in the views after a leisurely walk along the Boney Shore. Enjoy stunning vistas of the Red Bay Basque Whaling Station.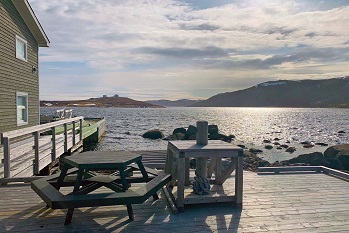 Red Bay Wharf
Get ready for a picnic steeped in history! Located on the deck of the visitor interpretation centre, enjoy views overlooking Saddle Island and the harbour where Basque Whalers once produced the oil that would light the lamps of Europe.