Hometown heroes
Fort Beauséjour – Fort Cumberland National Historic Site
Canada's participation in the First World War (1914-1918) and the Second World War (1939-1945) touched every community in this country. Parks Canada invites Canadians to join us in commemorating individuals from all walks of life who made unique contributions to the war effort. During these global conflicts, civilians and those in the armed forces played a crucial role in protecting and building their communities and thus Canada as a whole.
Get to know the remarkable stories of these Hometown Heroes, honour their memory and express your gratitude for their service by visiting Parks Canada's National Historic Sites, National Parks, and National Marine Conservation Areas. We will remember them…
Major Albert Desbrisay Carter (1892-1919)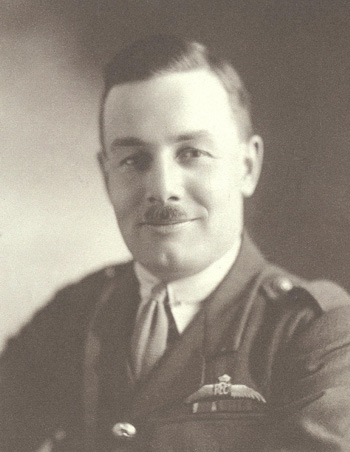 Albert Desbrisay Carter was born in Point de Bute on July 3, 1892.
He enlisted in November 1914 in Saint John, New Brunswick and began his military career in the 26th New Brunswick Battalion, as the unit machine-gun officer.
Lieutenant Carter was seriously wounded during the Battle of the Crater in 1915. After recovering, Major Carter volunteered for the Royal Flying Corps.
With the Royal Flying Corps, he downed between 27 and 31 enemy aircraft, making him one of the top 15 ranking Canadian aces. He was awarded the 1914-1915 Star, the Distinguished Service Order with bars, the Belgian Croix de Guerre and was mentioned in Dispatches.
On May 20, 1918, Major Carter's plane was shot down behind German lines. He was held prisoner in Karlsruhe, Bavaria, until the signing of the Armistice on November 11, 1918.
After the war, Major Carter commanded a Canadian squadron in England where they trained using captured German Fokker D-VII's. During an exercise his plane collapsed in midair and Major Carter died on May 22, 1919, at the age of 27.