​ ​

Changes to Canada's historic places
Canada commemorates places, persons and events for their national historic importance and interest. Parks Canada is a leader in presenting, protecting and conserving historic places. This work, along with their designation is currently accomplished through various laws and policies.
This is Our Canada
Text transcript

This is Our Canada

Canadians have a strong attachment to places and objects that bear witness to the diverse stories of this land now called Canada:

a cultural landscape that has guided our way for thousands of years,
a projectile point made 10,000 years ago,
a monument, more than a century old,
or a conserved building that reminds us of the experiences of newcomers;

the diverse histories of our country are rooted in many of the places and objects under the stewardship of the federal government.

[Pause]

Experts from the Canadian government are passionate about protecting and presenting these iconic windows into the past, testimonies that allow us to know ourselves better as human beings.
By contributing to the protection of representative examples of this cultural heritage, these experts take part in the discovery of the multiple facets of the history of our country: both the glorious and the grim ones …
And they play a fundamental role in helping us understand what is today's "Canada."


[Pause]

Recently, an ambitious initiative was undertaken by Parks Canada, an Agency that, for over 100 years, has been dedicated to the conservation and presentation of this heritage.
This initiative, which is of an unprecedented scale, seeks to advance the protection of federally administered historic places; strengthening the protection of the most precious places in the country for present and future generations.
And it is in this context that, more committed and passionate than ever, these professionals are engaging and collaborating with Indigenous groups and communities, building with them strong relationships to ensure that the history of our country is representative of our experiences.
For all.

[Pause]

This heritage is made of many stories: long and short, sad and happy.
These stories speak to our humanity, strength and resilience.
This heritage is what defines us.
This is our Heritage; this is our Canada. We are all part of its story.
From coast to coast to coast.

The future of Canada's most treasured places
Parks Canada has been working on a major review and update of the protection and conservation framework for federally administered historic places.
Its objectives are to:
advance reconciliation
build an inclusive and resilient society
provide for transparency and sustainable protection for this and future generation
foster pride in Canadian identity
Did you know?

Canada is the only G7 country that does not have comprehensive legislation supported by regulations, policies and programs to protect the historic places under its care.

Over 300 historic places are owned by the federal government. These places are found in every province and territory, including in rural, remote and Indigenous communities.

The Parks Canada Agency is responsible for 61% of these.

The remaining 39% are under the responsibility of National Defence, Public Services and Procurement Canada, Fisheries and Oceans Canada and the National Capital Commission, among others.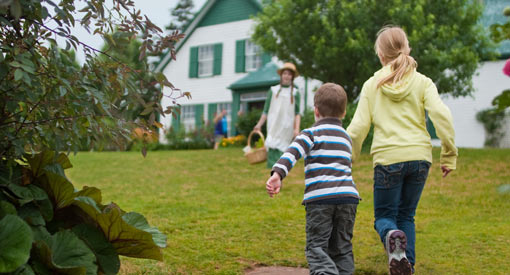 Giving the past a future
A legislative project to ensure the continued stewardship of historic places in Canada
---
More information