The 'Park' and 'Fort' ships
At the outset of the Second World War in 1939, Canada's ocean-going merchant fleet amounted to 38 vessels. By war's end in 1945, Canadian shipyards had delivered more than 400 merchant ships, an astounding achievement made all the more impressive given that the country's shipbuilding industry was equally occupied in manufacturing thousands of naval vessels, including escort ships, minesweepers, tugs and landing craft.
The majority of merchant ships built in Canada for the war's emergency shipbuilding program each had a capacity to deliver 10,000 tons of cargo. This volume was equivalent to enough provisions to feed 225,000 people for a week!
The 'parks' and 'forts' freighters were generally built following the model of Britain's "North Sands" ships, an outdated model but one that could be assembled quickly. Painted in the colour of "Admiralty Grey," these vessels were deployed the world over.
Today, very little remains of the vessels themselves, while the shipyards in which they were constructed have undergone substantial transformations since their bustling heyday of the Second World War. Nevertheless, the heroic stories of the men and women who built these ships and those who courageously served aboard them live on in the communities where these ships were constructed, together with several monuments dedicated to the memory of the merchant marine.
---
See a selection of merchant ships: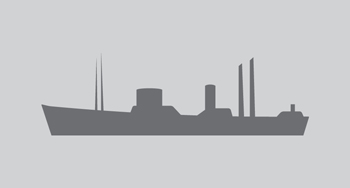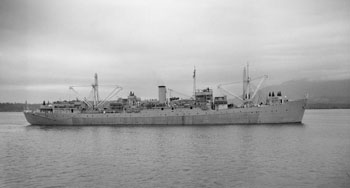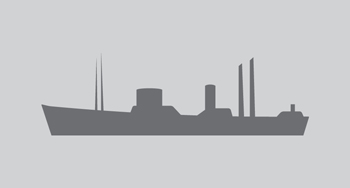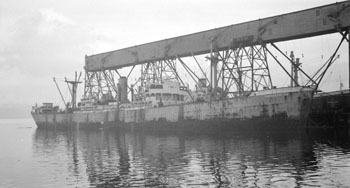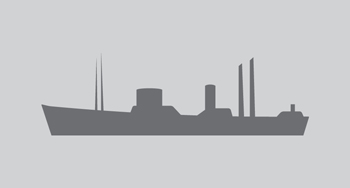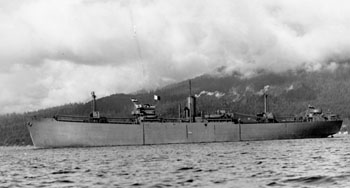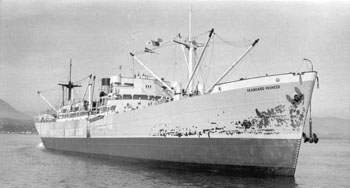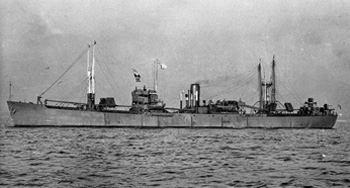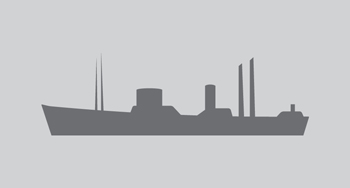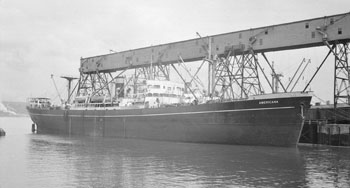 ---
Parks Canada national historic forts and national parks that have namesake merchant vessels
These vessels contributed to securing Allied victory in 1945, a legacy for which Parks Canada is proud to associate with our natural and cultural treasures.
Nova Scotia

Associated National Park or National Historic Site Administered by Parks Canada

| Vessel Name | Associated National Park or National Historic Site Administered by Parks Canada |
| --- | --- |
| Cape Breton | Cape Breton Highlands National Park |
| Fort Anne | Fort Anne National Historic Site |
| Fortress of Louisbourg | Fortress of Louisbourg National Historic Site |
Prince Edward Island

Associated National Park or National Historic Site Administered by Parks Canada

| Vessel Name | Associated National Park or National Historic Site Administered by Parks Canada |
| --- | --- |
| Green Gables Park | Part of L.M. Montgomery's Cavendish National Historic Site within Prince Edward Island National Park |
New Brunswick

Associated National Park or National Historic Site Administered by Parks Canada

| Vessel Name | Associated National Park or National Historic Site Administered by Parks Canada |
| --- | --- |
| Fort Beausejour | Fort Beausejour - Fort Cumberland National Historic Site |
Quebec

Associated National Park or National Historic Site Administered by Parks Canada

| Vessel Name | Associated National Park or National Historic Site Administered by Parks Canada |
| --- | --- |
| Fort Chambly | Fort Chambly National Historic Site |
| Fort Lennox | Fort Lennox National Historic Site |
| Montmorency Park | Montmorency Park National Historic Site |
Ontario

Associated National Park or National Historic Site Administered by Parks Canada

| Vessel Name | Associated National Park or National Historic Site Administered by Parks Canada |
| --- | --- |
| Fort George | Fort George National Historic Site |
| Fort St. Joseph | Fort St. Joseph National Historic Site |
| Fort Wellington | Fort Wellington National Historic Site |
| Point Pelee Park | Point Pelee National Park |
Manitoba

Associated National Park or National Historic Site Administered by Parks Canada

| Vessel Name | Associated National Park or National Historic Site Administered by Parks Canada |
| --- | --- |
| Riding Mountain Park | Riding Mountain National Park |
Saskatchewan

Associated National Park or National Historic Site Administered by Parks Canada

| Vessel Name | Associated National Park or National Historic Site Administered by Parks Canada |
| --- | --- |
| Fort Livingstone | Fort Livingstone National Historic Site |
| Fort Walsh | Fort Walsh National Historic Site |
| Prince Albert Park | Prince Albert National Park |
Alberta

Associated National Park or National Historic Site Administered by Parks Canada

| Vessel Name | Associated National Park or National Historic Site Administered by Parks Canada |
| --- | --- |
| Banff Park | Banff National Park |
| Buffalo Park | Thought to be an abbreviation for Wood Buffalo National Park, or could reference Buffalo National Park in existence from 1909-1947 |
| Elk Island Park | Elk Island National Park |
| Jasper Park | Jasper National Park |
| Rocky Mountain Park | Relates to Rocky Mountain House National Historic Site |
British Columbia

Associated National Park or National Historic Site Administered by Parks Canada

| Vessel Name | Associated National Park or National Historic Site Administered by Parks Canada |
| --- | --- |
| Fort Langley | Fort Langley National Historic Site |
| Fort St. James | Fort St. James National Historic Site |
| Glacier Park | Glacier National Park |
| Kootenay Park | Kootenay National Park |
| Mount Revelstoke Park | Mount Revelstoke National Park |
| Yoho Park | Yoho National Park |