The Historic Sites and Monuments Board of Canada
Role of the Board

Since 1919, the Historic Sites and Monuments Board of Canada has been mandated to provide advice to the Government of Canada, through the Minister of the Environment and Climate Change, on the designation of places, persons and events that have marked and shaped Canada. Every year, new subjects are added to the list of designations. The nominated subject must have a historical significance from a national perspective and not only from a local or regional standpoint.

Following an evaluation process and recommendation by the Board, the minister has the authority to designate a site, event or person of national historic significance.

In addition to advising on designations of national historic significance under the National Program of Historical Commemoration, the Board provides advice on the following laws and programs:
History of the Board

In the late 19th and early 20th century, the Government of Canada noted the interest of Canadians in protecting natural and cultural heritage places, which led to the creation of a network of national parks and a system of national historic sites throughout the country.

In 1919 James B. Harkin, Commissioner of the Dominion's national park system, persuaded the federal government to establish the Advisory Board for Historic Site Preservation. During the Board's first meeting, its six members selected the official name, The Historic Sites and Monuments Board of Canada, and elected Brigadier General E. A. Cruikshank as its first chairman.

It quickly set about determining the most significant historic sites in the country. At the time, the usual commemoration took the form of a bronze plaque on a stone cairn.

In 1953 the Historic Sites and Monuments Act established the Historic Sites and Monuments Board of Canada (The Board) in law. A later amendment granted the Board the power to recommend national designation for buildings in consideration of their age or architectural design.

In 1989 the Board's mandate was extended to cover the designation of heritage railway stations. Ten years later, it was given the responsibility to commemorate the grave sites of Canadian prime ministers. In 2009, the Board was appointed the advisory committee to the Minister of the Environment for the protection of heritage lighthouses.

The Board continues to handle a significant number of applications to designate places, persons and events linked to various aspects of Canada's political, economic and social history. The Board is currently prioritizing the history of Indigenous peoples, environmental history, diversity and Canada and the world, whose designations are generally underrepresented.
Composition

The Board is composed of a representative from each province and territory (named by the Governor in Council for appointments of up to five years with the possibility of additional terms), as well as the Librarian and Archivist of Canada, an officer of the Canadian Museum of History, and the Vice-President of Parks Canada's Indigenous Affairs and Cultural Heritage Directorate, who also acts as the Board's Secretary.

Selection criteria

Candidates for board membership must meet the following criteria:

reside in the province or territory they represent;
have knowledge of the history of the province or territory that they represent, as well as the historical trends that shaped the development of Canada as a whole and/or knowledge of Indigenous cultural practices and traditions; and
be available to attend at least two meetings a year of several days in duration, in addition to preparation time, as well as to officiate at plaque unveiling ceremonies a few times a year.

For more information on the appointment process of the members of the Historic Sites and Monument Board of Canada, please visit the Governor in Council Appointments website.

Board committees

Given the volume of work involved to carry out its mandate, the Board created a number of committees with specific responsibilities. For example, the Lighthouse Committee evaluates the reports on lighthouses and makes recommendations on their designation under the Heritage Lighthouse Protection Act, the Inscriptions Committee reviews and approves texts on commemorative plaques and the Status of Designations Committee clarifies the objective of existing designations.
Appointed members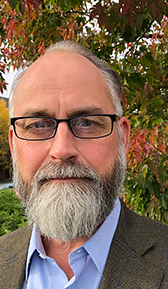 Dr. Joe Anderson
Dr. Joseph (Joe) Anderson is Professor of History and Associate Dean of Arts-Research, Scholarship and Community Engagement at Mount Royal University in Calgary. A dual citizen of Canada and the United States, Dr. Anderson has specialized in public and agricultural history throughout his career. He spent a decade with Living History Farms in Iowa, where he served as Director of History and Interpretation. Dr. Anderson has also served in leadership roles on the executive board of the Agricultural History Society, an international organization dedicated to promoting the interest, study, and research of the history of agriculture. His research interests include environmental and technology history, food and culture, and rural life. Dr. Anderson is the author of several publications on these topics, including his most recent book Capitalist Pigs: Pigs, Pork, and Power in America, which details the history of pigs and the pork industry in the United States.
First appointment: June 18, 2019 to June 17, 2024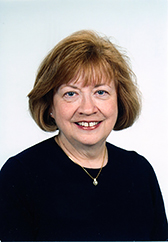 Ms. Diane Payment
Diane Payment is an ethnohistorian and author specializing in the history of women, Métis history and the Francophone history of Western and Northern Canada. She has an M.A. in history from the University of Ottawa and a degree in French Literature and Education from the University of Manitoba. She spent thirty years working as an historian and cultural resources specialist for the Parks Canada Agency. She is actively involved in her community, as member of the Union Nationale Métisse, past president of La Société historique de Saint-Boniface and as a member of the Manitoba Heritage Council for over a decade. Today, she continues to conduct research and is a consultant to a number of associations and media on a variety of heritage matters.
First appointment: May 28, 2019, to May 27, 2024
Newfoundland and Labrador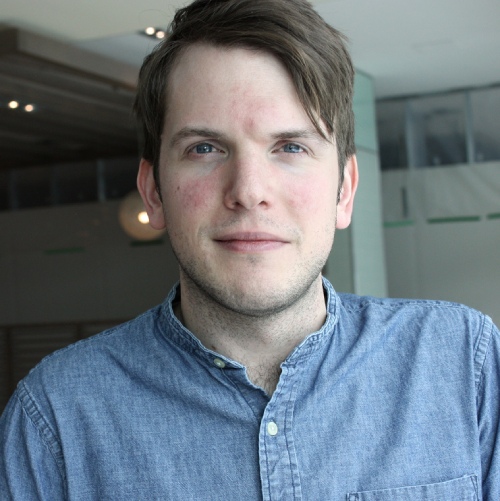 Mr. Michael Philpott
Michael Philpott works as a consultant with Human Space where he is responsible for Heritage for All, a project examining and making recommendations with respect to the accessibility of federal heritage buildings. He previously worked for six years as a heritage officer with the Heritage Foundation of Newfoundland and Labrador. Mr. Philpott has coordinated and provided training in conservation and research practices and has written for a variety of audiences and on topics of architecture, material culture, and urban planning. He was a member of the City of St. John's first Built Heritage Experts Panel, is a board member of the Newfoundland and Labrador Historic Trust, and has volunteered with a number of other heritage and urban issues-based organizations. He holds a bachelor of arts (honours) from Memorial University and a bachelor of environmental design studies (architecture) from Dalhousie University.
First appointment: January 27, 2023, to January 26, 2028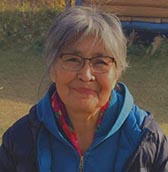 Ms. Sarah Jerome
Ms. Sarah Jerome, an elder with the Gwich'in Nation, is actively involved in promoting the history, culture, traditions, and languages of northern people. Ms. Jerome was one of the last Gwich'in to be raised "on-the-land" and grew up at her family's bush camp on the Peel River. She attended residential school for twelve years but returned to the land with her family during the summer months, where she continued to practice her traditional skills and language. Today, as an elder, she teaches Indigenous knowledge to youth in the Inuvik region, leading a program which explores educational pursuits, genealogy, language and culture. Ms. Jerome has extensive experience as an educator, with positions as a teacher, principal and superintendent, spanning over two decades. She was the Language Commissioner for the Northwest Territories from 2009-2013, and also a board member of the Porcupine Caribou Management Committee and Gwich'in Renewable Resource Council. She holds a Bachelor of Education from the University of Saskatchewan, and an Honorary Doctorate of Law from the University of Alberta.
First appointment: January 8, 2021, to January 7, 2026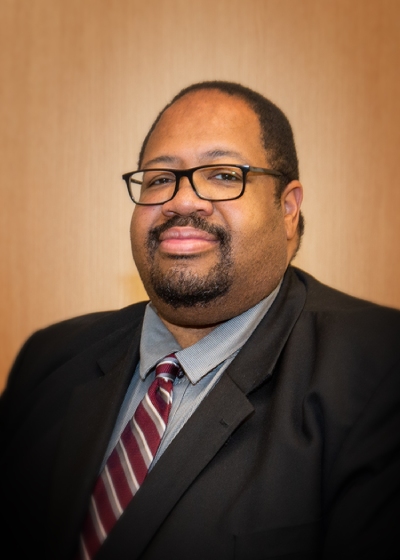 Mr. Russell Grosse
Russell Grosse is a native of the historic Nova Scotia multi-generational Black Community of Cherry Brook. He has been involved in the protection, preservation and promotion of Nova Scotia's Black Culture and History for over 28 years. An employee of the Black Cultural Centre for Nova Scotia since 1994, he has held the role of Executive Director since December 2013. As a professional video technical producer, Mr. Grosse also donates much of his time to the capture and documenting of Black History. He has also been executive producer of several community cultural productions and artistic showcases that support the promotion of Black culture and history. In 2022, Mr. Grosse was co-chair and event coordinator of the Government of Canada's National Apology to the members and descendants of Canada, No. 2 Construction Battalion. In 2022, he was awarded the Queen Elizabeth II Platinum Jubilee Medal for volunteerism.
First appointment: January 27, 2023, to January 26, 2028
Dr. Richard M. Alway
Chairman and Ontario Representative
An Officer of the Order of Canada, and member of the Order of Ontario, Dr. Alway holds two graduate degrees in Modern History from the University of Toronto. He was previously the President and Vice-Chancellor of the University of St. Michael's College in Toronto. He also served as the Praeses (President) of the Pontifical Institute of Medieval Studies and Warden of Hart House, both at the University of Toronto. Earlier in his career, he was the publisher of the Catholic Register and Senior News Analyst for CFRB in Toronto, where he interviewed national and international figures. Dr. Alway has served as a member of the Board of Trustees of the National Museums of Canada and Chair of its National Programmes Committee, Chairman of the National Gallery of Canada, Acting Director of the National Gallery of Canada, Chairman of the National Museum of Natural Sciences, Member of the Board of the National Postal Museum, as well as Chairman and CEO of the Ontario Heritage Foundation.
First appointment: September 10, 1996, to September 9, 2001
Second appointment: September 11, 2001, to September 10, 2006
Third appointment: March 5, 2007, to March 4, 2012
Fourth appointment: May 03, 2012, to May 02, 2017
Fifth appointment: May 11, 2017, to January 10, 2018
Sixth appointment: January 11, 2018 to January 10, 2023
Seventh appointment: February 10, 2023 to February 9, 2024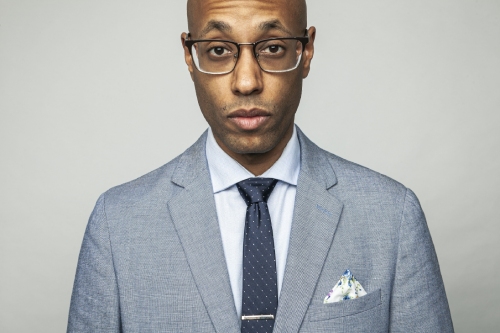 Mr. Aly Ndiaye (alias Webster)
Aly Ndiaye, a.k.a. Webster, hip-hop artist, independent historian, activist and lecturer, was born and raised in the Limoilou district of Québec City. His father is Senegalese and his mother is from Quebec. He has always been proud of his origins and describes himself as a SénéQueb.
His passion for history led him to pursue university studies in this field. He regularly gives lectures on a variety of topics, including the history of the Afro-descendant presence and enslavement in Quebec and Canada. He is also a veteran and one of the pioneers of Quebec's hip-hop movement. Mr. Ndiaye is the author of a hip-hop writing manual, À l'Ombre des Feuilles (Québec Amérique, 2019), a children's book that follows the journey of Olivier Le Jeune, , the first person of African descent known to be enslaved, Le Grain de Sable (Septentrion, 2019), and the French translator of Charles W. Mills' Racial Contract (Mémoire d'encrier, 2023).
First appointment: January 27, 2023, to January 26, 2028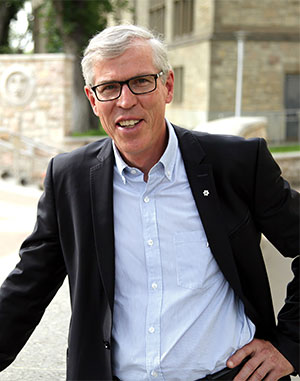 Dr. Bill Waiser
Dr. William (Bill) Waiser is a Distinguished Professor Emeritus of the University of Saskatchewan, as well as a full-time writer, consultant, and public speaker. He spent more than three decades with the Department of History at the University of Saskatchewan. Prior to this, he was an historian with the Parks Canada Agency, specializing in the history of the Yukon. Dr. Waiser has extensive experience participating and leading heritage boards and committees at the local, provincial, and national levels, including Canada's History Society (publisher of Canada's History, formerly The Beaver magazine). He has published extensively on Canadian history and is best known for Saskatchewan: A New History, which was personally presented to Queen Elizabeth II, as well as A World We Have Lost: Saskatchewan before 1905, winner of the 2016 Governor General's literary award for non-fiction. He is a frequent contributor to radio, television, and print media. Dr. Waiser was appointed to the Order of Canada in 2017.
First appointment: January 30, 2019 to January 29, 2024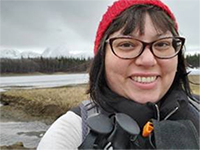 Ms. Rae Mombourquette
Ms. Rae Mombourquette is a Tlingit Acadian citizen of Kwanlin Dün First Nation in Whitehorse, Yukon. She is a granddaughter of the Big Salmon Northern Tutchone people and great granddaughter of the Marsh Lake Tagish Kwan. Ms. Mombourquette is an Indigenous researcher specializing in Yukon First Nation heritage co-management and Yukon First Nations Self-Government Final Agreement Chapter 13 Heritage implementation. Ms. Mombourquette has over 12 years of experience working in the Yukon Heritage field, and is passionate about promoting and preserving all aspects of Canadian history. She has a B.A. in Canadian Studies from Thompson Rivers University and a certificate in Indigenous Women in Community Leadership from the Coady International Institute at St. Francis Xavier University.
First appointment: June 1, 2021 to May 31, 2026
---
Ex-officio Board members
Representative of Library and Archives Canada
Ms. Leslie Weir
Ms. Leslie Weir assumed the position of Librarian and Archivist of Canada on August 30, 2019. Prior to joining Library and Archives Canada, Ms. Weir was the University Librarian at the University of Ottawa from 2003 to 2018. She also held positions at the National Library of Canada and the Statistics Canada Library. Ms. Weir also served as President of Canadiana.org, where she oversaw the introduction of the Heritage Project, in collaboration with Library and Archives Canada, to digitize and make openly accessible some 60 million heritage archival images. She earned a Bachelor of Arts in Canadian History from Concordia University in 1976, and a Masters in Library Science from McGill University in 1979.
Representative of the Canadian Museum of History
---
Parks Canada Board member
Parks Canada provides professional and administrative services to support the Board's work, including the conduct of historical and archaeological research needed for evaluating applications and the handling of all administrative issues. It also carries out the ministerial decisions following the Board's recommendations by organizing plaque unveiling ceremonies, installing and maintaining the commemorative plaques.
Secretary and Vice-President, Indigenous Affairs and Cultural Heritage Directorate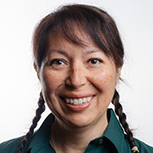 Ms. Nadine Spence
Ms. Nadine Spence, Klii? aht'a, is an Ahousaht First Nation member, part of the larger Nuu-chah-nulth Tribe on the West Coast of Vancouver Island, British Columbia. Since 2001, she has worked for Parks Canada in a variety of capacities and various functional areas in both field operations and national policy development. Among other roles, Ms. Spence has served as Executive Director of Indigenous Affairs, Executive Director of Operations for British Columbia and Yukon, and Director of Natural Resource Conservation.
Ms. Spence holds a Master of Arts in Leadership from Royal Roads University, where her major research project focused on exploring the role of women in the governance of a tribal park protected areas model.