Wasyl Negrych Pioneer Homestead National Historic Site
The Wasyl Negrych Pioneer Homestead was designated a national historic site in 1997.
Commemorative plaque: Negrych Road, Gilbert Plains, Manitoba Footnote 1
This homestead is one of the earliest and best preserved examples of a Ukrainian farm in Canada. Wasyl and Anna Negrych immigrated with their children, and along with many of their compatriots, settled in the Dauphin area. Between 1897 and 1910, the Negrych family constructed these rustic log buildings using local materials. Notable features such as long roof shingles, a traditional bake oven, and homemade hardware illustrate Ukrainian craftsmanship. The farm illustrates the resourcefulness of these immigrants as they adapted to life on the Canadian prairies.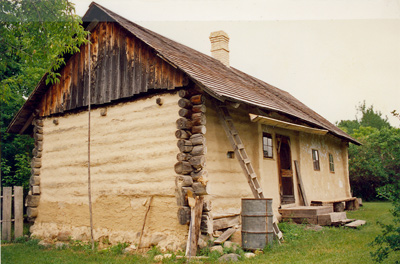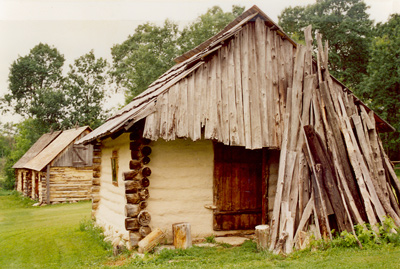 Description of historic place
Wasyl Negrych Homestead National Historic Site of Canada is believed to be one of the most complete and best-preserved example of an early Ukrainian farmstead in Canada . It is located near the town of Dauphin, Manitoba. Situated in a sheltered valley, the site consists of ten log buildings with fields and orchards situated on either side of an early colonization road. Its ten buildings illustrate rare features such as a long-shingled Carpathian roof and a fully preserved peech, the massive log and clay cookstove that was once the heart of every Ukrainian home.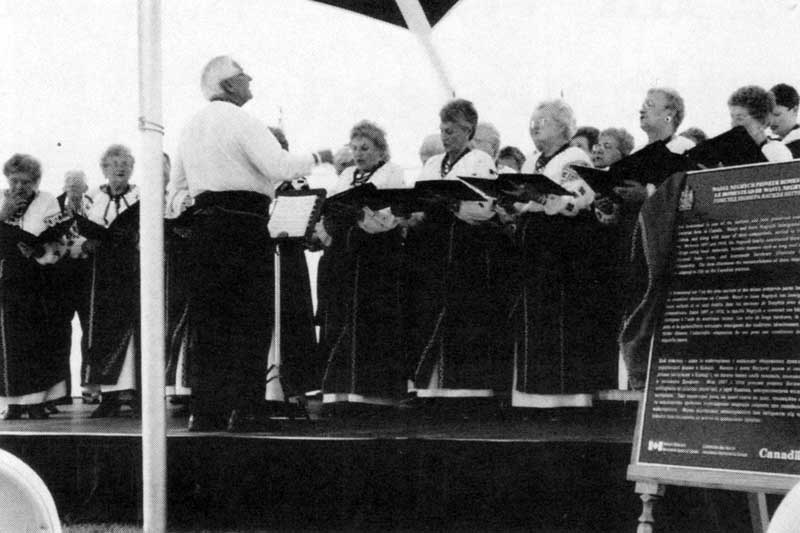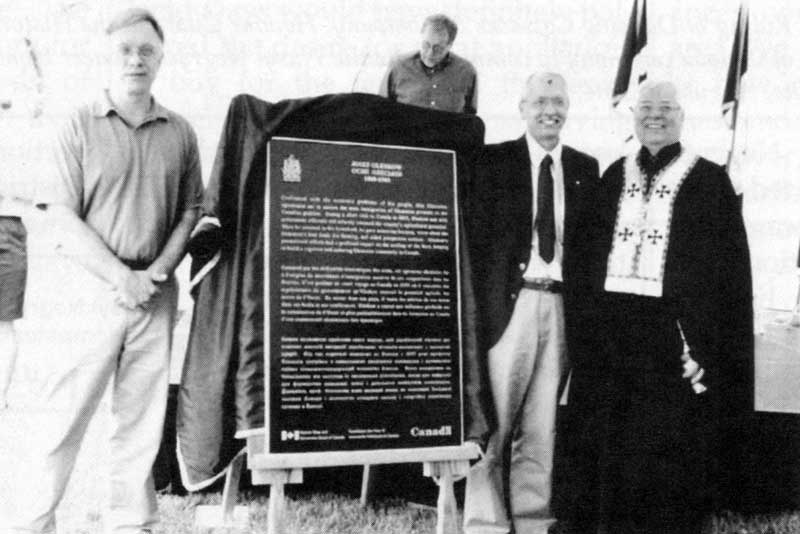 Heritage value
Wasyl Negrych Homestead was designated a National Historic Site in 1996 because:
dating to the beginnings of the Dauphin Block Ukrainian Settlement, it is believed to be the earliest, best preserved example of a Ukranian pioneer farm in Canada
and the house, its centre piece, is the oldest known Ukrainian dwelling in the country still on its original site.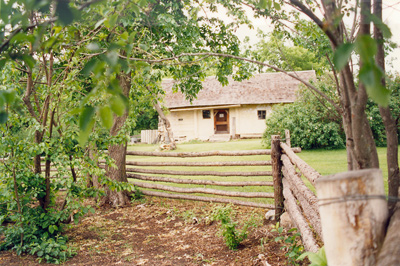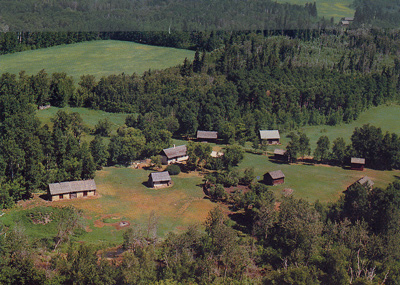 The heritage value Wasyl Negrych Homestead lies in the integrity of its cultural landscape as an expression of the settlement experience of Ukranian immigrants. Its value is illustrated by the landscape and functional disposition of the site, its setting, and the nature and composition of the early structures it contains. Wasyl Negrych Homestead was built by the family of Wasyl and Anna Negrych between 1897 and 1910, just after they immigrated to Canada and were assigned their land in the Dauphin Block Settlement. The homestead contains 10 rustic log buildings, eight of which date from this initial period of construction including the house, a bunkhouse and bake-ovens. Built of local materials, these structures reflect skills and ideas brought from Negrych family's native Ukraine. This farm, with its well-preserved landscape, now functions as a heritage site interpreting the settlement experience of Ukrainian immigrants.
Source: Historic Sites and Monuments Board of Canada, Minutes, Nov. 1996, Dec. 2002.
The National Program of Historical Commemoration relies on the participation of Canadians in the identification of places, events and persons of national historic significance. Any member of the public can nominate a topic for consideration by the Historic Sites and Monuments Board of Canada.
---
Related links
Related information about this designation