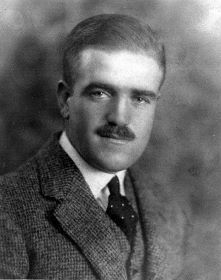 For the Week of November 28, 2022.
On November 28, 2005, the Government of Canada designated Stanley Thompson as a national historic person for the significant contributions he made to the development of golf course architecture in Canada, introducing challenging new layouts, influencing others in the emerging profession, and designing more than 145 courses in Canada, the United States, and Central America between the 1920s and 1950s.
The origins of golf are unclear. There have been claims on its early development in Scotland, England, France, the Netherlands, parts of Asia, and by several First Nations in Canada. However, the sport is most closely associated with Scotland, where it was popularized and modernized during the late 18th century. Stanley Thompson was born in Toronto, Ontario, in 1893 to immigrants from Scotland. He and his four brothers became accomplished golfers, all caddying under and learning from golf professional and architect George Cumming. While serving in the Canadian Expeditionary Force during the First World War, Stanley Thompson also had the chance to visit and play many famous courses in Scotland and England.
In 1922, Thompson opened his own architectural firm specializing in the design of golf courses. Previously, a golf course could be built in a few days, as it generally involved building holes in naturally formed landscapes, without much planning. That changed as the sport grew and golf course architecture professionalized. The economic prosperity many Canadians experienced after the war increased the popularity of golf as a pastime. By 1919, roughly 250,000 Canadians were members of the 130 clubs across the country. The number of clubs increased to more than 500 by 1926. However, not everyone could participate in the popular pastime: many clubs barred people from joining on the basis of gender, race, and religion, and imposed high fees to further restrict membership.
In Canada, Thompson was at the forefront of important changes in golf course design. He utilized new techniques to design golf courses, including developing Plasticine miniatures before the course's construction, as a visual guide. His designs incorporated tree foliage, mounds, elevation changes, and marshes for a natural aesthetic, while also including impressive artistic landscapes to give the game a dramatic aspect.
Thompson's philosophy while designing these courses was to keep them difficult for the best golfers, but to not discourage casual players from playing. Therefore, he relied heavily on hazards such as sand and water traps to create a high risk, high reward style of play. A defining characteristic of his golf courses were so-called "visually striking holes," which attracted golfers because of their difficulty. Examples include the 9th hole at Jasper Park Lodge Golf Club (Alberta), the 8th at Banff Springs (Alberta), the 18th at Capilano (British Columbia), and the 9th at Cape Breton Highland Links (Nova Scotia). Thompson designed golf courses at eight national parks across Canada, which railway companies and the government hoped would promote tourism and boost the economy. He continued to build and remodel golf courses until his death in 1953.