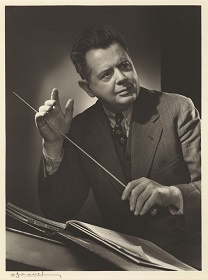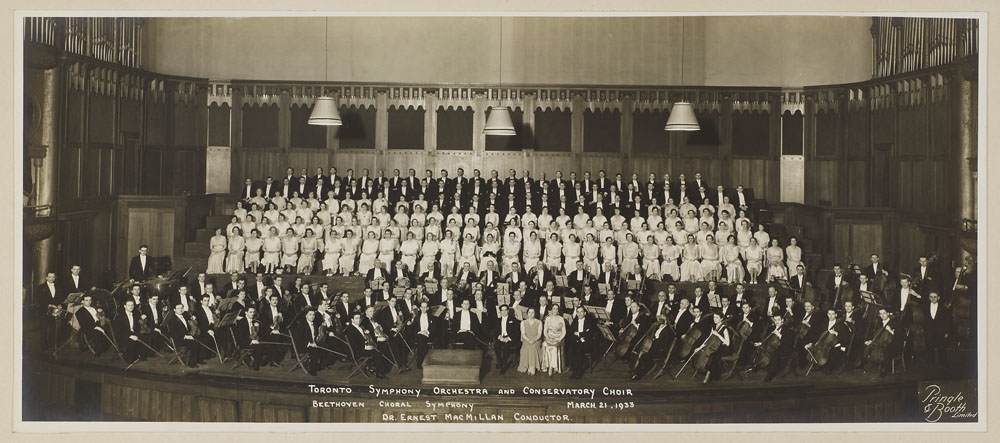 For the week of Monday, August 16, 2021.
On August 18, 1893, conductor and composer Ernest MacMillan was born in a suburb of Toronto to Alexander and Wilhelmina MacMillan.
With the encouragement of his father, a Presbyterian minister, Ernest MacMillan learned to play the organ, a central part of any Sunday service. He displayed remarkable talent that impressed his teachers. He was just 10 years old when he performed at Massey Hall in Toronto for the first time. When his father took a sabbatical in Scotland in 1905, he studied music at the University of Edinburgh. Just one year into his education, he passed a very difficult exam, which many more senior students fail, earning the Associateship of the Royal College of Organists.
Ernest MacMillan was attending the Wagner Festival in Bayreuth, Germany, when the First World War began. He was arrested by German forces and imprisoned as an enemy alien at the Ruhleben internment camp near Berlin, until 1918. While in prison, he composed England: An Ode in 1918, which he used towards the completion of his doctorate at Oxford University that same year.
Returning to Toronto in 1919, MacMillan served as organist and choirmaster at the Timothy Eaton Memorial Church until 1925. Two years later, he became dean of the Faculty of Music at the University of Toronto. A great musical talent, he was a natural successor to conductor Luigi von Kunits, who led the Toronto Symphony Orchestra until his death in 1931. The first performance conducted by MacMillan began with the funeral march movement from Beethoven's Symphony No. 3, as a tribute to Kunits.
MacMillan served as conductor of the Toronto Symphony Orchestra for 25 years and worked to generate financial support for Massey Hall, which helped save the building from demolition during the Great Depression. The hall reopened in 1933 and thereafter served as the usual venue for the Toronto Symphony Orchestra until the inauguration of Roy Thomson Hall in 1982. By the time of his retirement in 1951, he had significantly increased the number of annual Toronto Symphony Orchestra performances and had attracted many renowned international musicians to the city.
Ernest MacMillan is a designated national historic person The Historic Sites and Monuments Board of Canada (HSMBC) advises the Government of Canada on the commemoration of National Historic Persons—individuals who have made unique and enduring contributions to the history of Canada.
The National Program of Historical Commemoration relies on the participation of Canadians in the identification of places, persons and events of national historic significance. Any member of the public can submit a subject to the Historic Sites and Monuments Board of Canada. Learn how to participate in this process.