2023 Minister's Round Table on Parks Canada
The 2023 Minister's Round Table on Parks Canada was held in January and February 2023. Engagement activities included in-person and virtual discussion sessions, an interactive online platform, a social media campaign and written submissions.
Current status

Public engagement is now closed.
Thank you for sharing
"In a country as large and diverse as Canada, collaboration is absolutely vital to our success in addressing challenges, like biodiversity loss and climate change, that impact the preservation and protection of natural and cultural heritage. Together, through opportunities such as the Round Table on Parks Canada, we can create and promote new models that inspire Canadians and the world. My sincere thanks to everyone that participated in this important engagement."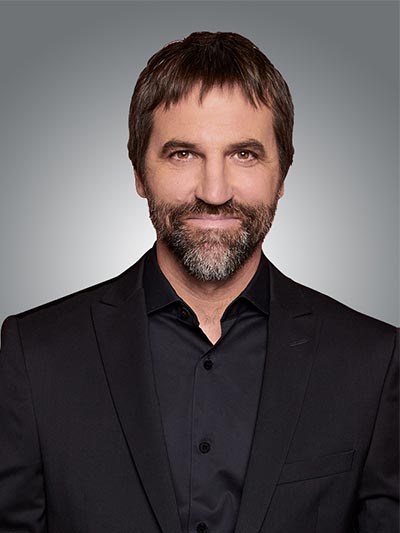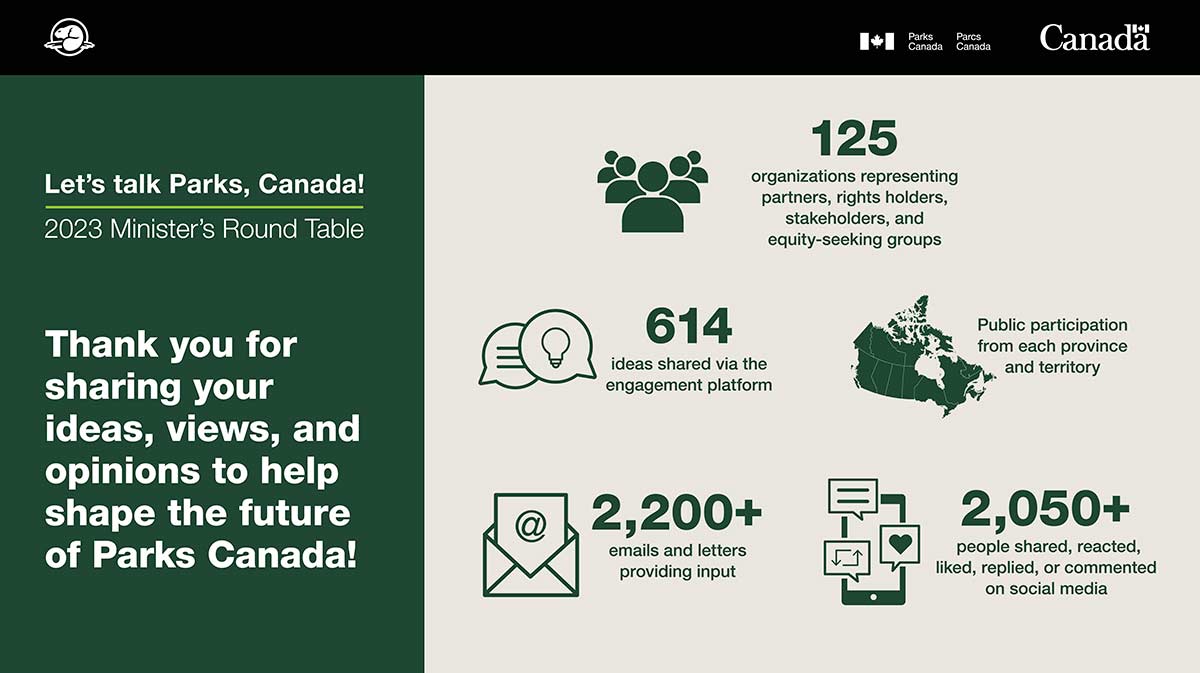 Let's talk Parks, Canada! — text version

Let's talk Parks, Canada!
2023 Minister's Round Table
Thank you for sharing your ideas, views, and opinions to help shape the future of Parks Canada!
- 125 organizations representing partners, rights holders, stakeholders, and equity-seeking groups
- 614 ideas shared via the engagement platform
- Public participation from each province and territory
- 2,200+ emails and letters providing input
- 2,050+ people shared, reacted, liked, replied, or commented on social media
---
Themes for the 2023 Minister's Round Table
Strengthening accessibility: Ensuring that everyone has the opportunity to meaningfully experience national historic sites, national parks and national marine conservation areas.
Indigenous stewardship of protected heritage places: Advancing Indigenous leadership in natural and cultural heritage conservation.
Ecological corridors: Weaving Indigenous knowledge into connecting protected and conserved places through the National Program for Ecological Corridors.
Parks Canada and tourism: Parks Canada's role in Canada's dynamic tourism sector.
Greening Parks Canada: Achieving net-zero emissions in Parks Canada operations.
---
Learn more and read the full reports: