Radium Hot Springs will be closed from April 24 -May 4, 2023 for annual maintenance. The full facility (hot and cold pools) will be closed during this time.

For current hours of operation and to learn more visit hotsprings.ca.
Construction and cool pool closure at Radium Hot Springs
Repairs will be made to the cool pool and foundations of the building at Radium Hot Springs Aquacourt from mid-January to spring 2023.

The hot pool will remain open to the public. The cool pool will be closed from January 30 until spring 2023.

For current hours of operation and to learn more visit hotsprings.ca.
Parks Canada is conducting wildfire risk reduction work near Radium Hot Springs between November 2022 and March 2023.
Visitors to Radium Hot Springs can expect to see smoke and flames from pile burning and hear noise from chainsaw work.

Visit hotsprings.ca for hours, fees and trip planning information.

Visit Kootenay National Park's fire information page to learn more about wildfire risk reduction work.
One of British Columbia's top natural hot springs is found in Kootenay National Park. This family-friendly facility offers plenty of space to relax and soak in the expansive hot pool or cool off with the kids in the swimming pool.
Whether you are visiting the local Radium golf courses, skiing or snowboarding at Panorama Ski Resort, or just passing through Kootenay National Park, soaking in Radium Hot Springs is a unique experience not to be missed!
The mineral water of Radium Hot Springs is uniquely odourless and clear, making this hot springs perfect for a relaxing soak.
Radium Hot Springs' Aquacourt is featured on the Canadian Register of Historic Places.
About Radium Hot Springs
Top five minerals
The top five minerals found in the Radium Hot Springs are:
Sulphate 302 mg/l
Calcium 135 mg/l
Bicarbonate 100.8 mg/l
Silica 31.8 mg/l
Magnesium 31.6 mg/l
Water temperature is kept between 37ºC and 40ºC (98ºF and 104ºF).
More places to discover with Parks Canada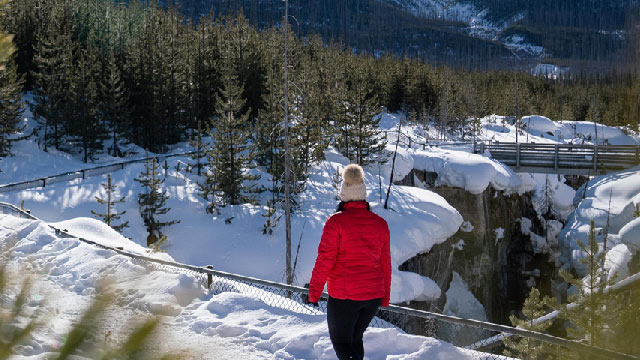 With diverse terrain embracing everything from arid grasslands to glaciers, Kootenay National Park offers the full Rocky Mountain experience along the historic Banff-Windermere Highway. Take a scenic drive or stay and explore the park's treasures.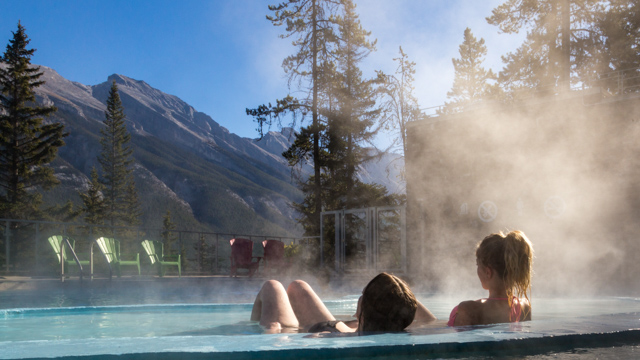 One of Banff National Park's greatest traditions is visiting the Upper Hot Springs for a soothing soak in the hot, mineral-rich water. Relaxing in the outdoor pool among the jagged peaks of Rundle and Cascade Mountains is a magical experience that has drawn visitors to Banff since 1886.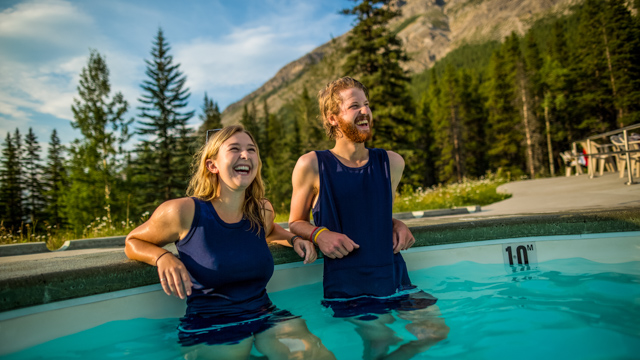 Miette Hot Springs, located in Alberta's Jasper National Park, feature the hottest hot springs in the Canadian Rockies.