Bruce Peninsula National Park
In the traditional territory of the Saugeen Ojibway Nation, this scenic park features towering cliffs of the Niagara Escarpment plunging into the blue waters of Georgian Bay. World famous hiking in a rugged landscape, home to orchids, ferns and black bears.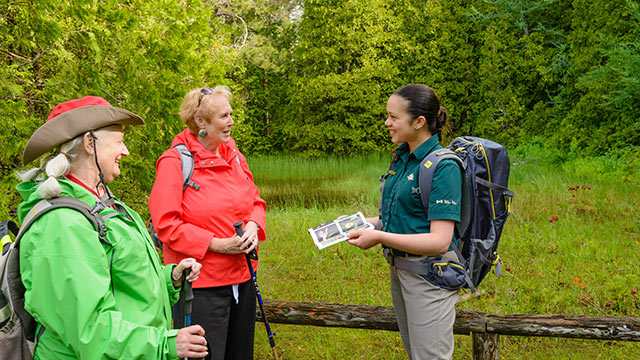 Explore. Learn. Connect. Join us for an evening program or outdoor activity during your visit to the park!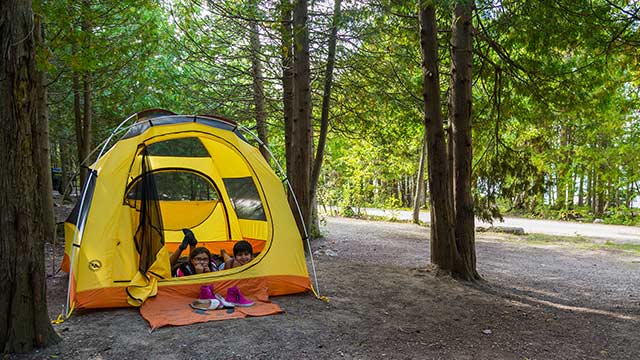 Bruce Peninsula National Park offers semi-wilderness, yurts and backcountry camping. Camping in the park is popular, reservations are required.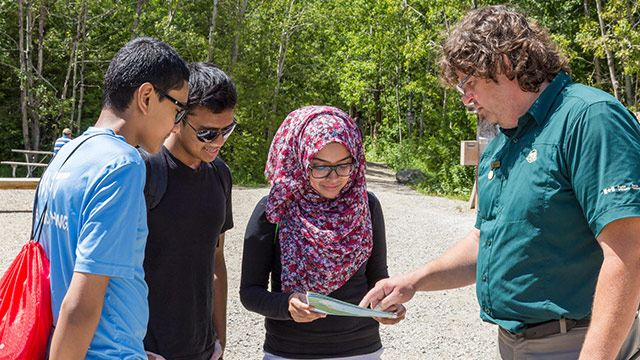 Important bulletins, park regulations, wildlife, camping and winter safety.
Visiting Bruce Peninsula National Park
About Bruce Peninsula National Park
Conservation and science, animals, plants, the environment, On The Road Again project and research.
Contact information, jobs, permits and licenses, public consultations, plans, and policies.
Contact Bruce Peninsula National Park
General inquiries:
Telephone: 519-596-2233
Toll-free: 1-888-773-8888

bruce-fathomfive@pc.gc.ca

For immediate threat or danger to a person or building, call 911.
For national park violations, campground disturbance and public safety issues, call 1-877-852-3100
Hours of operation
Parks Canada Visitor Centre
Daily
9:00 am to 5:00 pm

Cyprus Lake Campground Office
Sunday to Thursday
8:00 am to 8:00 pm
Friday to Saturday
8:00 am to 10:00 pm
More places to discover with Parks Canada