Bulletins
Pacific Rim National Park Reserve
Restricted Activity: Temporary Fire Ban - effective June 8 at noon until further notice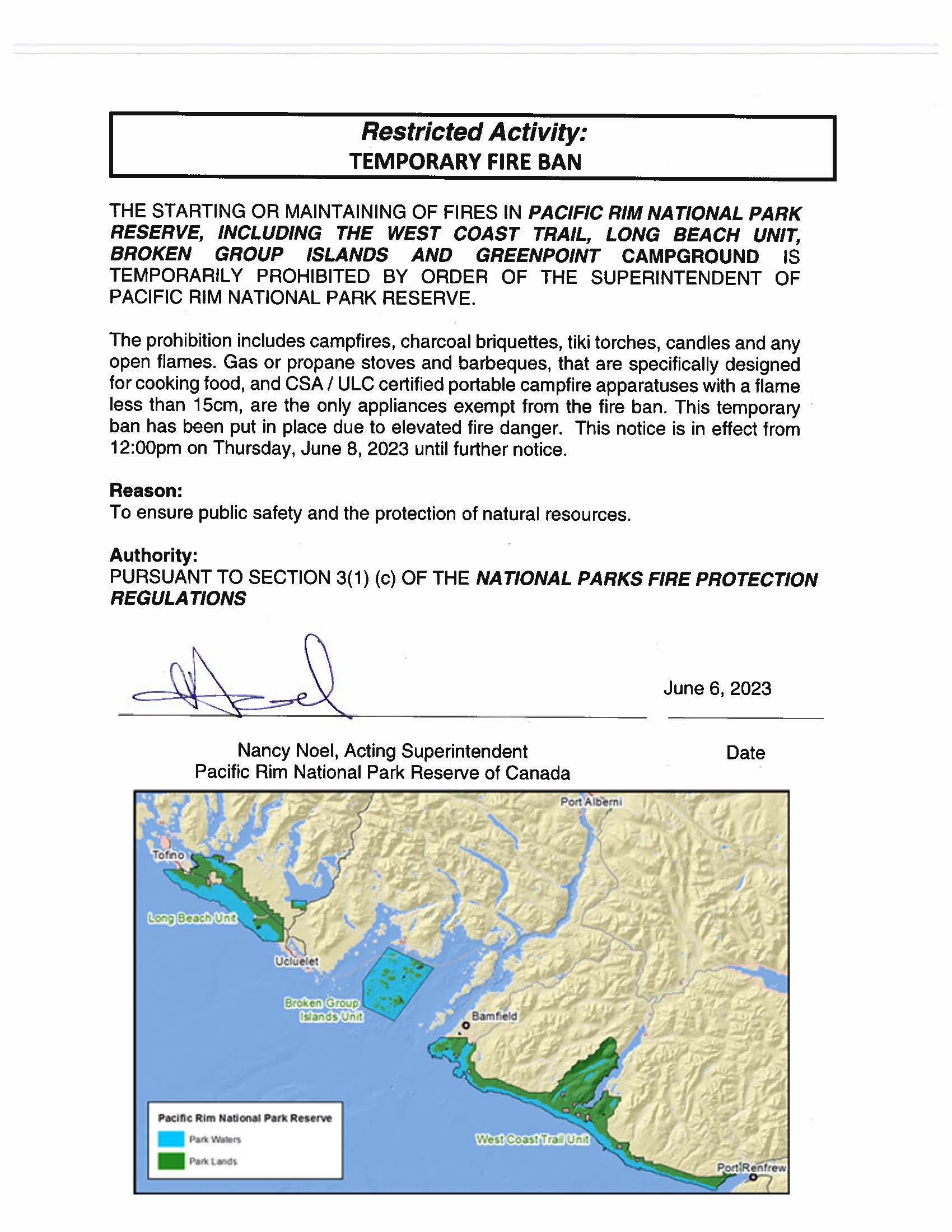 PROHIBITED ACTIVITY: Starting or maintaining of fires anywhere within Pacific Rim National Park Reserve, including the West Coast Trail, Long Beach Unit, Broken Group Islands and Green Point Campground. Prohibition includes all types of campfires, candles, torches and other miscellaneous open flames not listed as an exception below.
EXCEPTIONS: Gas stoves, fire bowls and barbeques that are CSA or ULA rated and have a flame of less than 15cm.
DURATION: From June 8 at noon until further notice.
REASON: To ensure public safety and the protection of natural resources.
AUTHORITY: Pursuant to section 3(1) (c) of the National Parks Fire Regulations.