Bulletins
Kootenay National Park
Seasonal Restriction: Sinclair Creek – Kindersley Pass Trail - Minimum group size of four people
Issued:
May 01, 2023
Ends:
November 30, 2023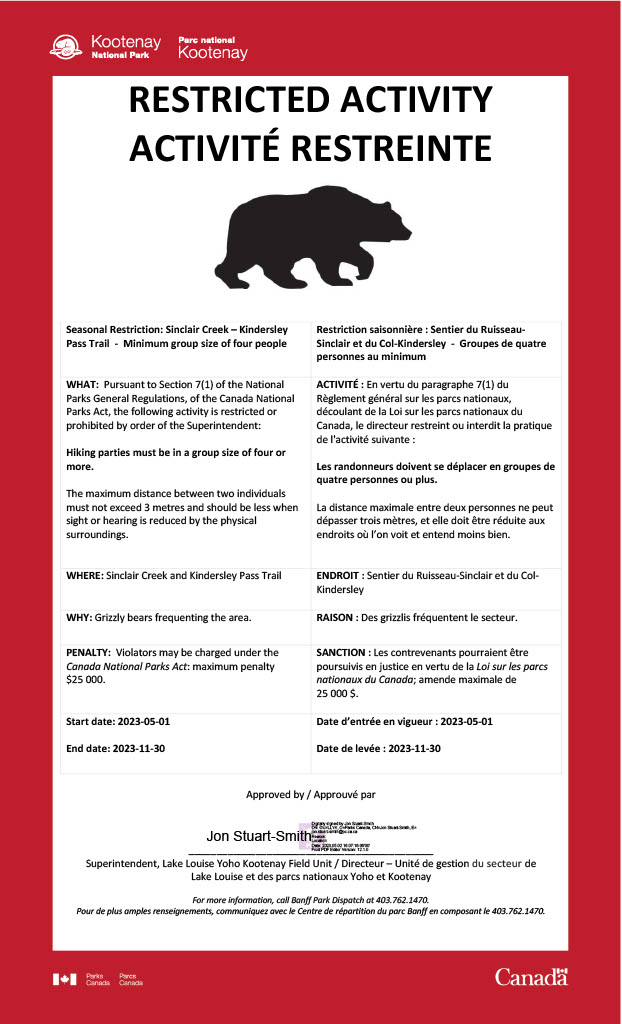 WHAT: Pursuant to Section 7(1) of the National
Parks General Regulations, of the Canada National
Parks Act, the following activity is restricted or
prohibited by order of the Superintendent:
Hiking parties must be in a group size of four or
more.
The maximum distance between two individuals
must not exceed 3 metres and should be less when
sight or hearing is reduced by the physical
surroundings.
WHERE: Sinclair Creek and Kindersley Pass Trail
WHY: Grizzly bears frequenting the area.
PENALTY: Violators may be charged under the
Canada National Parks Act: maximum penalty
$25 000.
Start date: 2023-05-01
End date: 2023-11-30