Bulletins
Glacier National Park
Area Closed - Abandoned Rails Trail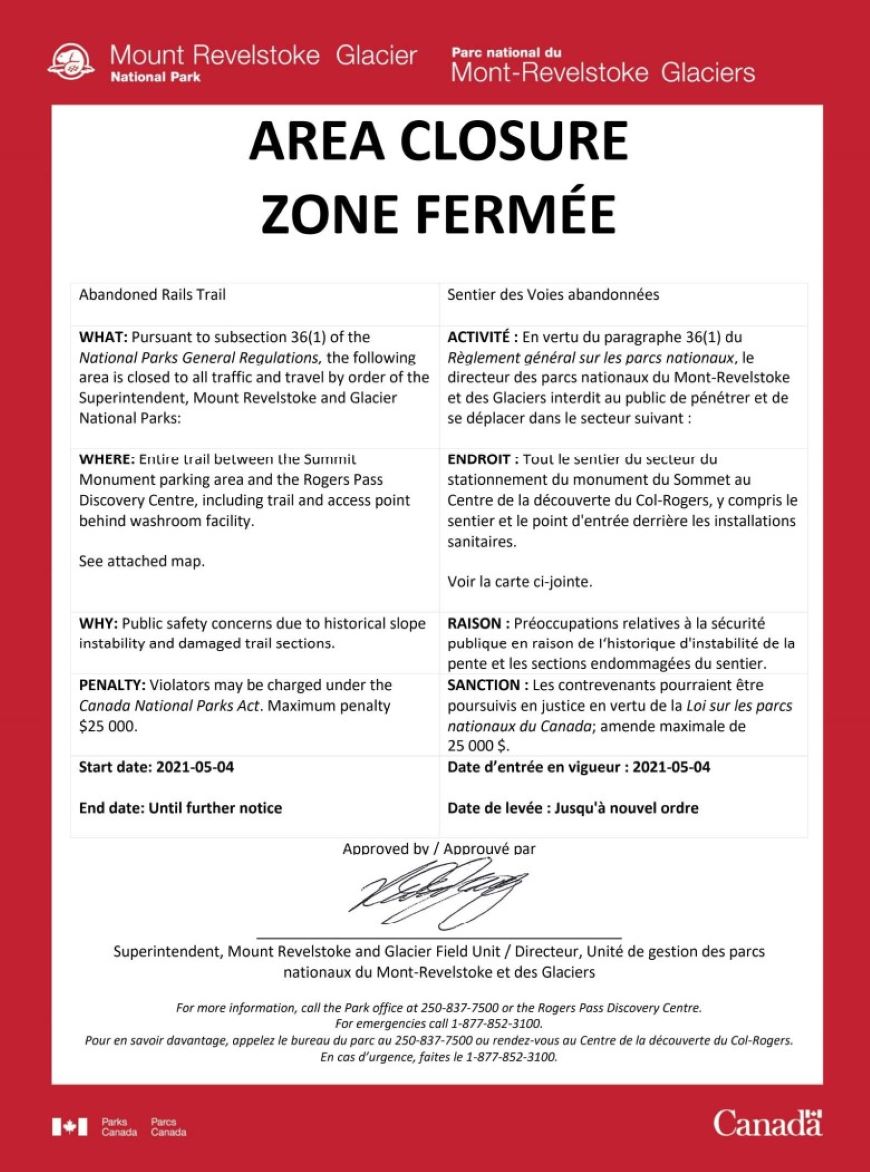 WHAT: Pursuant to subsection 36(1) of the National Parks General Regulations, the following area is closed to all traffic and travel by order of the Superintendent, Mount Revelstoke and Glacier National Parks:
WHERE: Entire trail between the Summit Monument parking area and the Rogers Pass Discovery Centre, including trail and access point behind washroom facility.
See attached map.
WHY: Public safety concerns due to historical slope instability and damaged trail sections.
PENALTY: Violators may be charged under the Canada National Parks Act. Maximum penalty $25 000.
Start date: 2021-05-04
End date: Until further notice