Bulletins
Banff National Park
Area Closure - Bighorn Campground
Issued:
June 15, 2022
Ends:
September 08, 2023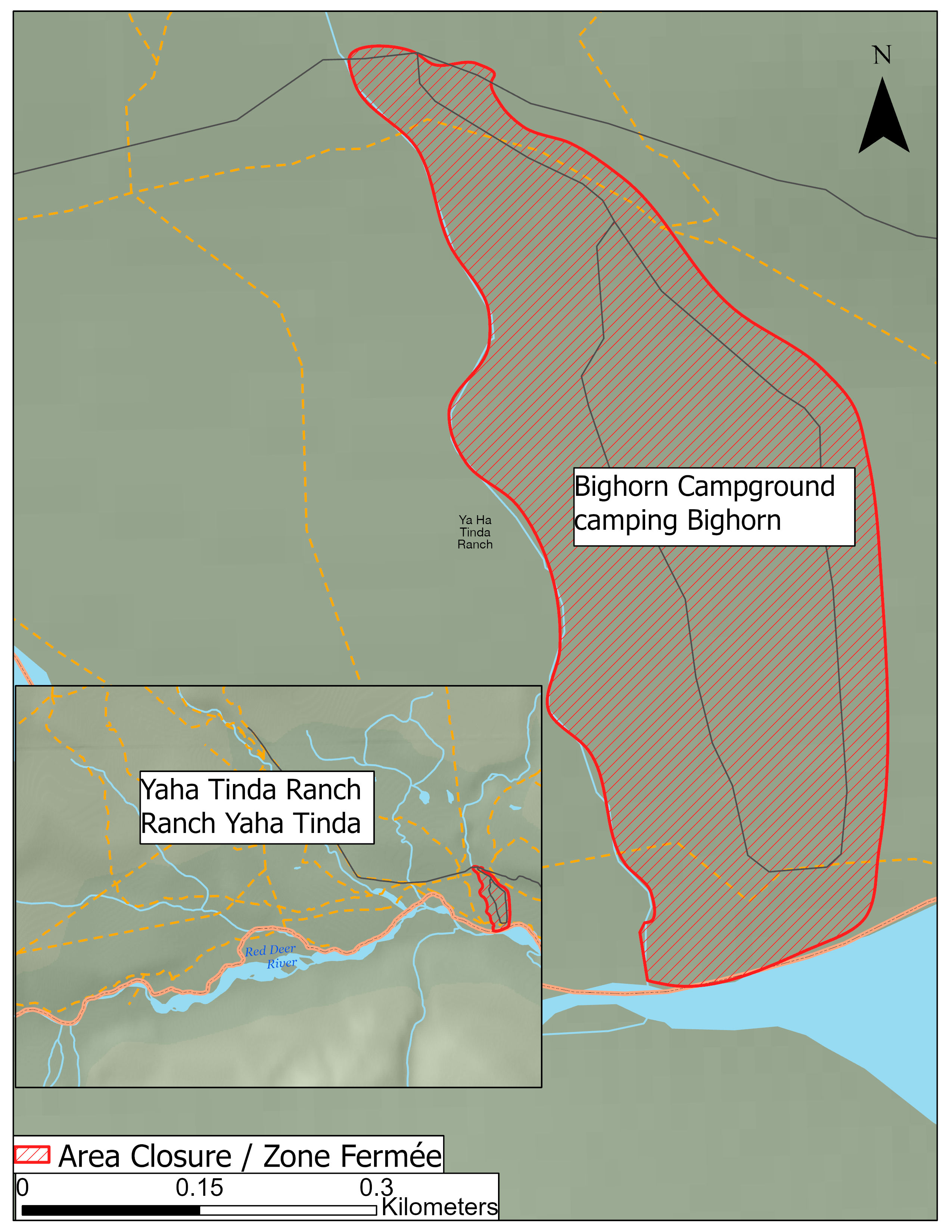 Bighorn Campground
WHAT: Pursuant to Section 36(1) of the National Parks General Regulations, of the Canada National Parks Act, the following area is closed to all traffic and travel by order of the Superintendent:
WHERE: The area closure includes the Bighorn Campground from the Ya Ha Tinda road to the Red Deer River.
WHY: To ensure public safety due to flooding.
PENALTY: Violators may be charged under the Canada National Parks Act: maximum penalty $25 000.
Start date: 15-Jun-22
End date: until further notice