Bulletins
Banff National Park
ROAD CLOSURE: eastern section of the Bow Valley Parkway
Issued:
March 01, 2023
Ends:
June 25, 2023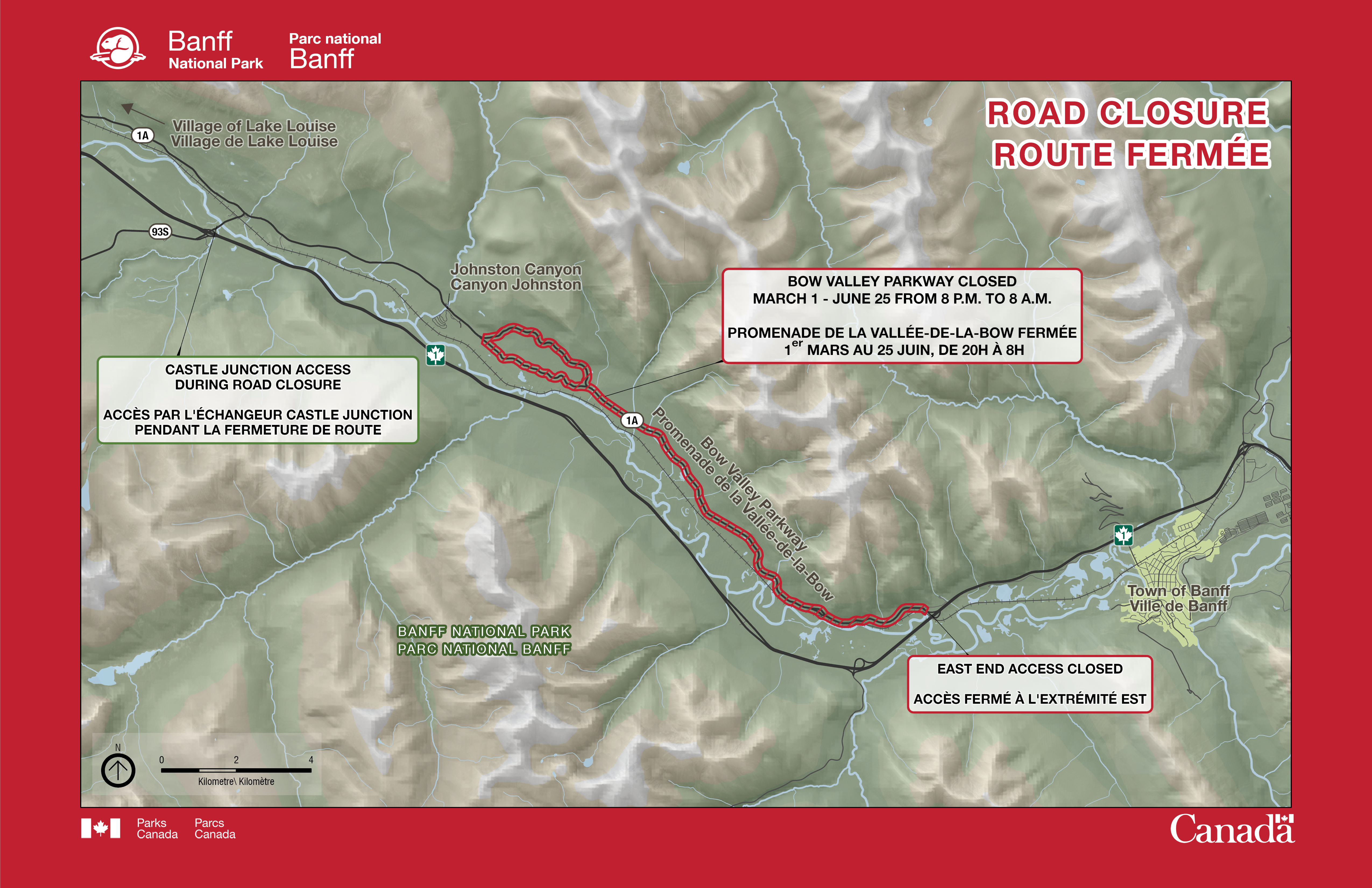 What: Pursuant to section 36 (1) of the National Parks General Regulations, the following area is closed to all persons and traffic by order of the Superintendent of the Banff Field Unit, between 8 pm to 8 am daily from March 1 to June 25 each and every year.
Where: The Bow Valley Parkway (Highway 1A) from 150 metres east of the entrance to the Fireside picnic area, for 17 kilometres west, to 600 metres east of the entrance to Johnston Canyon Campground (see attached map).
Why: To reduce disturbance and increase habitat security for sensitive wildlife species during critical times.
Penalty: Violators will be charged under the National Park Regulations: maximum fine $25,000.