Bulletins
Banff National Park
TRAIL CLOSURE: Southwest section of the Bow River Loop trail
Issued:
May 15, 2023
Ends:
October 15, 2023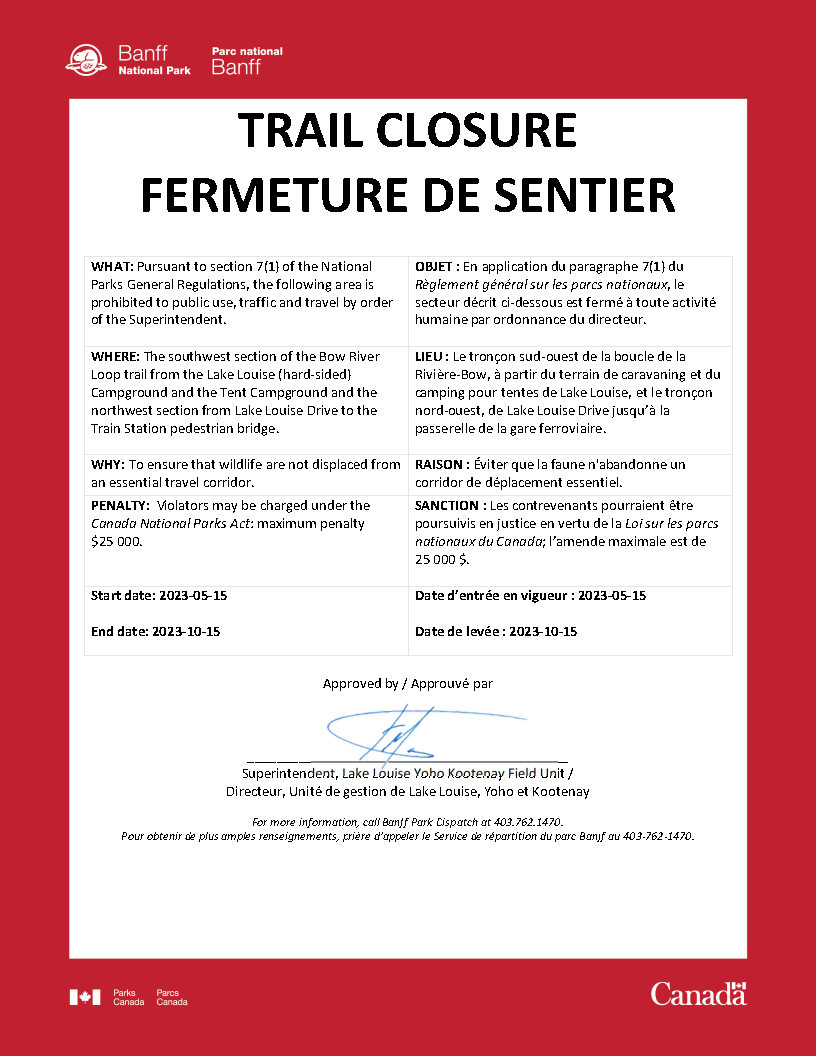 WHAT: Pursuant to section 7(1) of the National
Parks General Regulations, the following area is
prohibited to public use, traffic and travel by order
of the Superintendent.
WHERE: The southwest section of the Bow River
Loop trail from the Lake Louise (hard-sided)
Campground and the Tent Campground and the
northwest section from Lake Louise Drive to the
Train Station pedestrian bridge.
WHY: To ensure that wildlife are not displaced from
an essential travel corridor.
PENALTY: Violators may be charged under the
Canada National Parks Act: maximum penalty
$25 000.
Start date: 2023-05-15
End date: 2023-10-15