Bulletins
Banff National Park
AREA CLOSURE - Og Pass trail and Upper Assiniboine Pass trail
Issued:
August 01, 2023
Ends:
September 30, 2023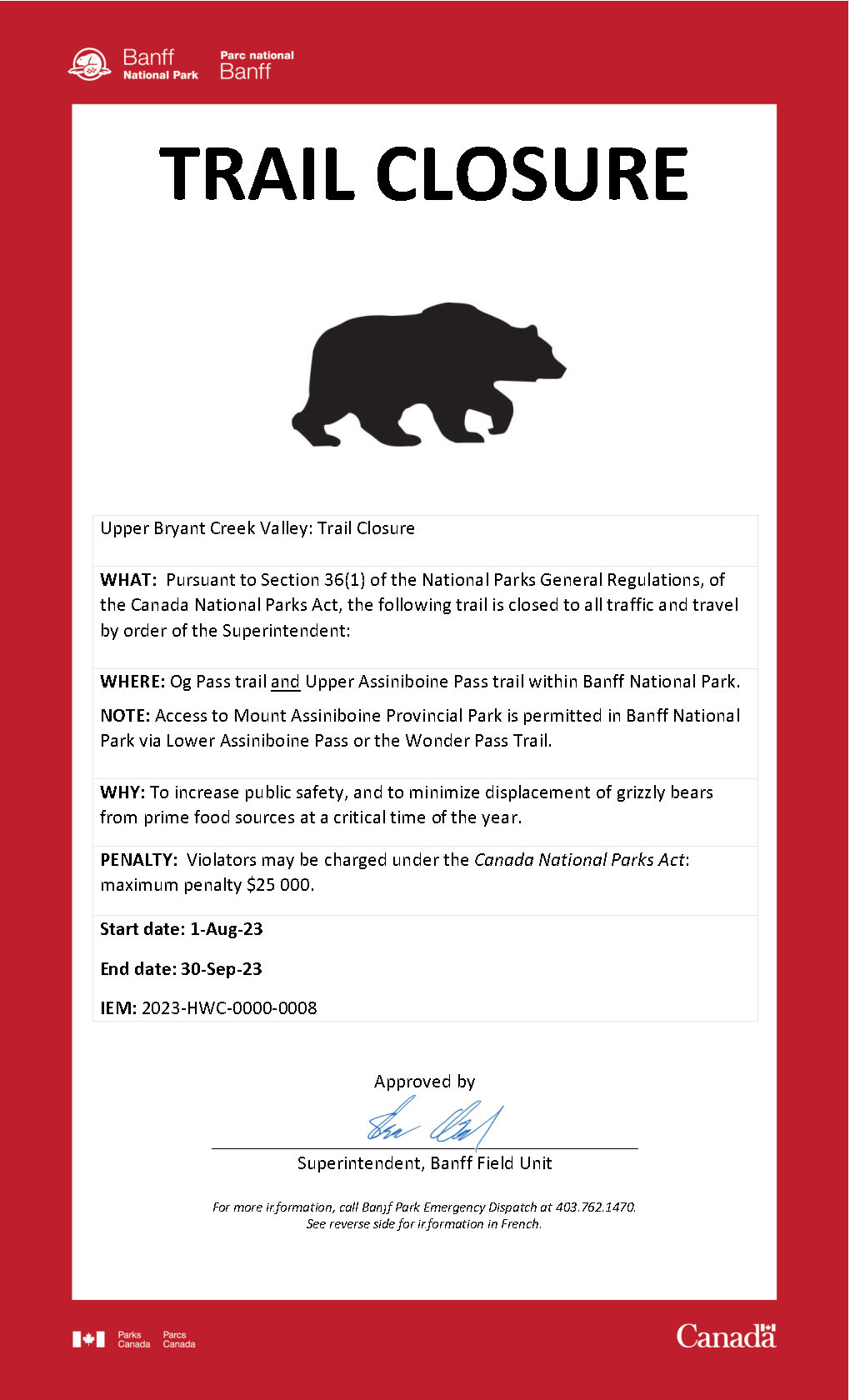 Upper Bryant Creek Valley: Trail Closure

WHAT: Pursuant to Section 36(1) of the National Parks General Regulations, of the Canada National Parks Act, the following trail is closed to all traffic and travel by order of the Superintendent.
WHERE: Og Pass trail and Upper Assiniboine Pass trail within Banff National Park.
NOTE: Access to Mount Assiniboine Provincial Park is permitted in Banff National Park via Lower Assiniboine Pass or the Wonder Pass Trail.
WHY: To increase public safety, and to minimize displacement of grizzly bears from prime food sources at a critical time of the year.
PENALTY: Violators may be charged under the Canada National Parks Act: maximum penalty $25 000.
Start date: 1-Aug-23
End date: 30-Sep-23
IEM: 2023-HWC-0000-0008

Approved by
Salman Rasheed
Superintendent, Banff Field Unit