Calendar of events
HMCS Haida National Historic Site
Ukrainian Language Day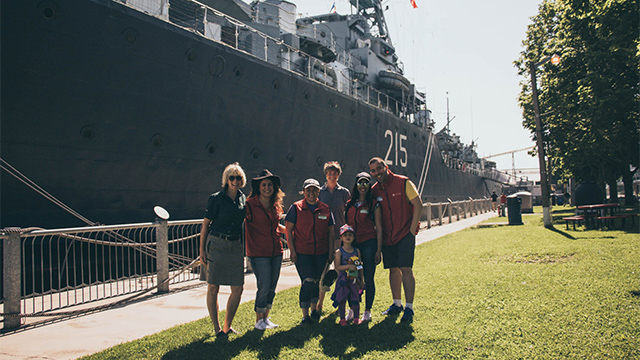 Time:
10:00 AM - 12:30 PM
Location(s):
HMCS Haida National Historic Site
Cost:
Adult admission is $4.25 + processing fee, senior admission is $3.75 + processing fee, and admission for youth 17 and under is free!
We are delighted to be bringing meaningful experiences to more diverse audiences at HMCS Haida National Historic Site through Language Day programming.
On Ukrainian Language Day, Language Ambassadors from Mohawk College and Parks Canada staff will be available to deliver 45-minute pre-booked guided tours at:
10am to 10:45am
10:30am to 11:15am
11am to 11:45am
11:30am to 12:15pm



Tickets must be purchased in advance. Language day tour numbers are limited, so to be sure book early to reserve your space!